Events

Ethan Katz: Jews and Antisemites – The Unlikely Alliance That Paved the Way for Operation Torch
February 18, 2021 @ 5:20 pm

-

6:30 pm

| Virtual Event
Share
Ethan Katz, Associate Professor of History and Jewish Studies at the University of California-Berkeley, will speak in HIS 185O on "Jews and Antisemites – The Unlikely Alliance That Paved the Way for Operation Torch." Among Jewish resistance movements in World War II, none had the strategic impact of the Algiers underground. This talk will explore the forces and factors that shaped this brief but consequential cooperation between Jewish shock troops and arch-conservative businessmen and military brass. Together, they played a crucial role in the Allied landing in North Africa. As an historical event, their story forces us to re-center the history of Jewish resistance in World War II and to interrogate the meaning of resistance itself.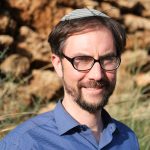 Ethan Katz was educated at Amherst College (B.A., History & French, 2002) and the University of Wisconsin-Madison (M.A., History, 2005; PhD, History, 2009). He is currently Associate Professor of History and Jewish Studies at the University of California-Berkeley, where he has taught since the fall of 2018.
As a scholar, Dr. Katz's work has focused on the Jewish experience in modern Europe and the Middle East, especially in France and the Francophone world. Much of his scholarship examines Jewish belonging and exclusion, Jewish-Muslim relations, the Holocaust, Islamophobia, and colonialism and its legacies. His book The Burdens of Brotherhood: Jews and Muslims from North Africa to France (Harvard, 2015) received five prizes, including a National Jewish Book Award and two awards for the best book of the year in French history. In addition, Katz has published co-edited volumes on Antisemitism and Islamophobia in France, Colonialism and Jewish History, and Secularism and Jewish life. Katz's work has been supported by a number of prestigious fellowships, including a year-long fellowship at the Katz Center for Advanced Judaic Studies at UPenn, and a Lady Davis visiting professorship at the Hebrew University of Jerusalem. He is currently at work on a book about the Algiers underground of 1940-1943 and the meaning of resistance, entitled Freeing the Empire: The Uprising of Jews and Antisemites That Helped Win World War II.
Dr. Katz speaks regularly in universities and Jewish community spaces across the U.S., Europe, and Israel. In addition to scholarly publications, he writes and speaks about contemporary questions in historical context and has authored or co-authored pieces in venues like the Atlantic, CNN, Marginalia Review of Books, and Jewish Review of Books.
HIS 185O "The Holocaust And The Arab World" examines World War II in North Africa and the Middle East. Through primary and secondary sources, films, and novels, students consider WWII and the Holocaust as they intersect with colonial and Jewish histories in the Arab world.
This course is supported by the Humanities Institute, the Center for Jewish Studies, and The Neufeld Levin Chair in Holocaust Studies.