Events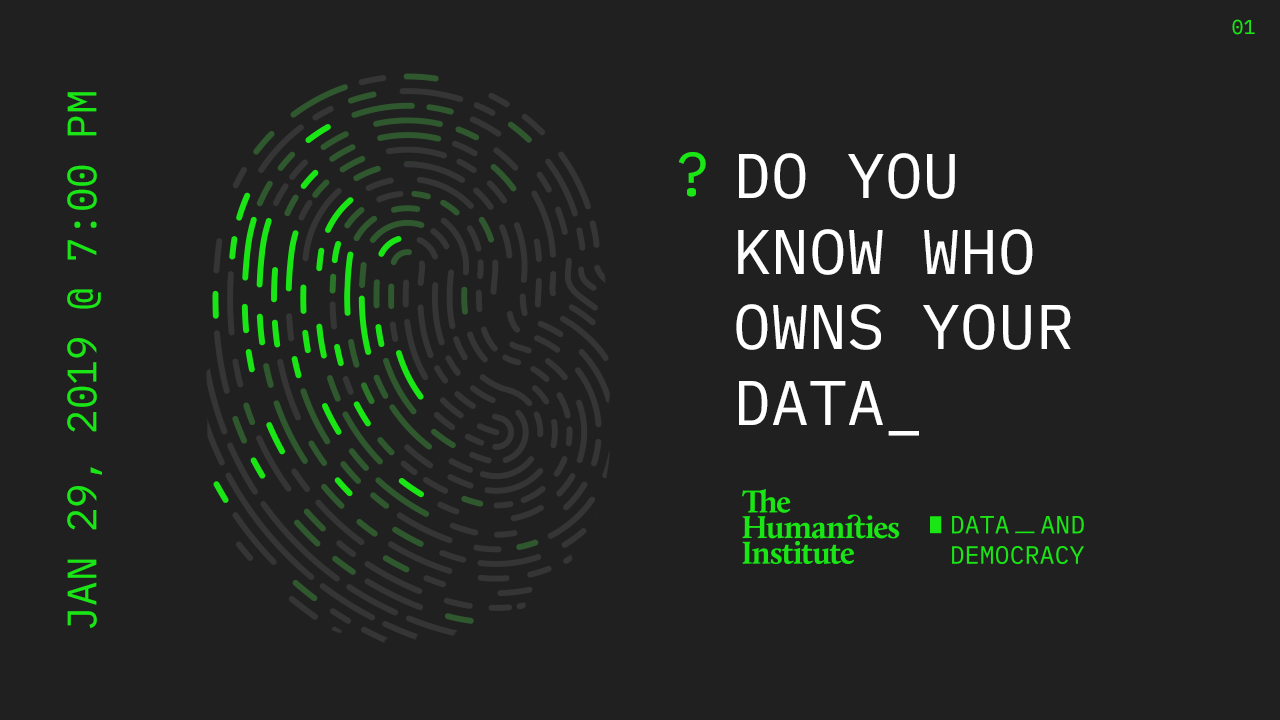 Questions That Matter: Data and Democracy
January 29, 2019 @ 7:00 pm

-

9:00 pm

| Kuumbwa Jazz Center
Share
Technology increasingly shapes our habits and defines our access to information. As our society navigates shifting sources of news, targeted advertising, and polarizing online rhetoric, it is essential that we work to understand the complex and often obscured relationship between data and democracy.
Join THI to explore how we got here and to imagine a more inclusive, open, and transparent future. Part of our conversation about Data and Democracy.
Featuring:
Pranav Anand, Associate Professor of Linguistics
Lise Getoor, Professor of Computer Science and Engineering
Moderated by:
Nathaniel Deutsch, Director of the Humanities Institute
Questions that Matter "Data and Democracy" from THI on Vimeo.
Event Photos by Crystal Birns:
If you have trouble viewing above images, you may view this album directly on Flickr.
If you have disability-related needs, please contact thi@ucsc.edu or call 831-459-1274 by January 25th.
 Questions That Matter: A Series of Public Dialogues in Santa Cruz
A public humanities series developed by The Humanities Institute at UC Santa Cruz and the community of Santa Cruz – bringing together two or more UC Santa Cruz scholars with community residents and students to explore questions that matter to all of us. The series is a part of a strategic initiative of the Institute to champion the role and value of the humanities in contemporary life. At the University of California Santa Cruz, we understand that the humanities are a crucial element of any first-rate liberal arts education. Indeed, what distinguishes the best universities in the United States is the fact that the humanities are an integral part of their core curriculum, along with the arts and sciences. The series is designed as a lecture and conversation, with plenty of time built in for participant questions and answers. We invite you to join us on January 29, 2019 at the Kuumbwa Jazz Center for "Data and Democracy."