On April 4, 2022, Professor Michael Rothberg delivered the The Hayden V. White Distinguished Annual Lecture. This Lecture Series honors the memory of long-time professor and community member Hayden V. White.
---
Event photos by Crystal Birns:
If you have trouble viewing above images, you may view this album directly on Flickr.
Watch the video of the event here.
Over the past two years, the German public sphere has been roiled by a series of debates concerning the uniqueness and comparability of the Holocaust. These debates have called up older controversies, especially the Historikerstreit (the Historians' Debate) of the 1980s in which the left-liberal philosopher Jürgen Habermas took on conservative historians who sought to relativize the Nazi genocide. Despite certain similarities, however, the new debates cannot be reduced to a repetition of that earlier moment. The Historikerstreit turned on the relation between Nazi and Stalinist crimes and the question of German responsibility for the Holocaust; today's controversies involve instead the relation between colonialism and the Holocaust and between racism and antisemitism as well as the ongoing crisis in Israel/Palestine. In this talk, Michael Rothberg will reflect on these ongoing debates, including the particular place in them of his book Multidirectional Memory, which was translated into German in early 2021. As the current debates reveal, the dominant Holocaust memory regime in Germany is based on an absolutist understanding of the Holocaust's uniqueness and a rejection of relational and multidirectional approaches to the genocide. While that memory regime represented a major societal accomplishment of the 1980s and 1990s, it has reached its limits in Germany's "postmigrant" present. Yet, as examples of migrant engagement with the Holocaust illustrate, German society already includes more relational models of memory that have the potential to transform the German model of coming to terms with the past in productive ways.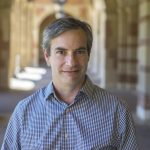 Michael Rothberg is the 1939 Society Samuel Goetz Chair in Holocaust Studies, Chair of the Department of Comparative Literature, and Professor of English and Comparative Literature at the University of California, Los Angeles. His latest book is The Implicated Subject: Beyond Victims and Perpetrators (2019), published by Stanford University Press in their "Cultural Memory in the Present" series. Previous books include Multidirectional Memory: Remembering the Holocaust in the Age of Decolonization (2009), Traumatic Realism: The Demands of Holocaust Representation (2000), and, co-edited with Neil Levi, The Holocaust: Theoretical Readings (2003). The translation of Multidirectional Memory into German in 2021 helped launch a national debate about the current state of German Holocaust memory. With Yasemin Yildiz,he is currently completing Memory Citizenship: Migrant Archives of Holocaust Remembrance for Fordham University Press.