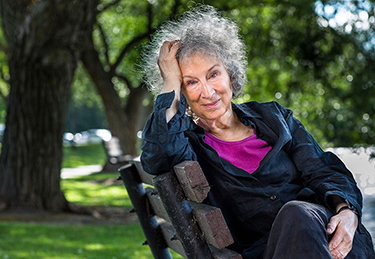 Award-winning poet, novelist and essayist Margaret Atwood will be featured in conversation with UCSC alumna Kate Schatz, the New York Times bestselling author of Rad American Women A-Z, as part of the Humanities Division's annual Peggy Downes Baskin Ethics Lecture Series.
Hosted by alumnus William "Bro" Adams, former chair of the National Endowment for the Humanities,the free live virtual event will take place on Tuesday, September 22, at 4:30 P.M. (PT).
The online event follows months of in-depth programming and community engagement by UCSC's Humanities Institute through its new Deep Read program. It focused on Atwood's latest Booker Prize-winning novel, The Testaments—a sequel to her 1985 classic about a dystopian future, The Handmaid's Tale, which was adapted into a critically acclaimed television series.
Atwood's work has been published in over 45 countries, and she is the author of more than 50 books of fiction, poetry, critical essays, and graphic novels.She is the recipient of numerous awards, including the Peace Prize of the German Book Trade, the Franz Kafka International Literary Prize, the PEN Center USA Lifetime Achievement Award, and the Los Angeles Times Innovator's Award.
Her works of fiction include Cat's Eye, finalist for the 1989 Booker Prize; Alias Grace, which won the Giller Prize in Canada and the Premio Mondello in Italy; The Blind Assassin, winner of the 2000 Booker Prize; The MaddAddam Trilogy; and Hag-Seed.
Kate Schatz is a graduate of UC Santa Cruz in 2001 with a B.A. in women's studies and creative writing. A writer, editor, educator, and feminist activist, she is also the former chair of the School of Literary Arts at Oakland School for the Arts, where she taught fiction, poetry, and journalism to 9th-12th graders for many years.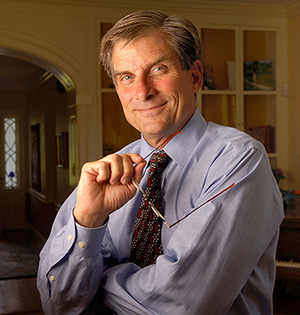 Schatz is additionally the co-founder of Solidarity Sundays, a nationwide network of feminist activist groups, and she speaks frequently about politics, resistance, feminism, race, and parenting.
William "Bro" Adams is a 1982 graduate of the History of Consciousness program at UC Santa Cruz, and the Humanities Division's 2020 Distinguished Graduate Student Alumni Awardee.
He served as Chair of the National Endowment for the Humanities from 2014 to 2017. In that capacity, he initiated several new grant making programs under the banner of The Common Good: The Humanities in the Public Square. Upon leaving NEH, Adams was named a Senior Fellow at the Andrew W. Mellon Foundation, where he continued his national advocacy on behalf of the humanities.
---
The 2020 Peggy Downes Baskin Ethics Lecture will feature a live virtual event with author Margaret Atwood in conversation with Kate Schatz, Tuesday September 22 at 4:30 PM (PT). Admission is free with registration. For more information, contact thi@ucsc.edu.
---
Original link: https://news.ucsc.edu/2020/09/atwood-virtual-event.html