Print
Welcome to The Deep Read, a program by The Humanities Institute at UC Santa Cruz that invites curious minds to think deeply about literature, art, and the most pressing issues of our day. We'll read books from a wide range of genres, exploring their implications on our politics, inner lives, and communities.

There There, by Tommy Orange
The Humanities Institute's 2021 Deep Read Program will dig into Tommy Orange's novel There There. Centering on an urban Native American experience in Oakland, CA, the novel was hailed by last year's Deep Read author, Margaret Atwood, as "an astonishing literary debut."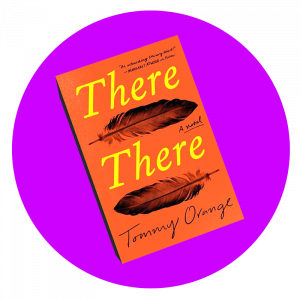 👇 Sign up below to get details on our public exploration of the novel, the Deep Read class, Zoom-based salons with UCSC scholars, and a culminating event with the author. All you need to do is commit to read, question, and get inspired.
Sign up. Dig in.

A Humanities Institute Initiative
For over 20 years, The Humanities Institute has fostered a vibrant community at the center of UC Santa Cruz and at the cutting edge of Humanities research, education, and public engagement. This work is essential in the face of ever-changing and tumultuous times. And the Deep Read is our newest platform for intellectual engagement, classes on campus, and major events with top writers and thinkers. We aim to foster thinking deeply across all mediums, driven by conversation and timely engagement with art, culture, politics and scholars here at UC Santa Cruz who see the forest and the trees every day.


Past Deep Read Programs