The Humanities Institute provides scholars with vital support to pursue groundbreaking research and public humanities projects. We incubate ideas by funding projects, centers, and clusters that enable faculty to ask innovative research questions.
Grants from The Humanities Institute allow Humanities faculty to excel by providing time to focus on all aspects of scholarly research, from generating new ideas to visiting archives and working through the writing process. We directly support the work of faculty through a range of fellowship opportunities. See our current and previous THI Fellows here.
THI Faculty Funding Opportunities (click here)
Keep reading to learn more about the different kinds of support THI offers for faculty. More information can be found in each link.
The Humanities Institute's fellowships provide faculty with course releases and stipends that allow them to pursue new projects or publish their work as articles or a book. Through our Research Fellowship program, scholars gain much needed time, funding, and support to pursue and share their groundbreaking scholarship.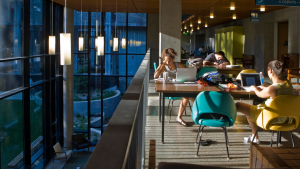 Humanities faculty have access to a holistic Research Support Ecosystem through THI, the Humanities Division, and the Office of Research. Caitlin Charos, Research Development Specialist for the Humanities, is available to discuss funding opportunities with any interested faculty member, to provide proposal support, and to make custom research plans/calendars for the year.
The Humanities Institute's research clusters are experimental initiatives that can serve as incubators for future projects. We offer seed funding to explore innovative ideas and collaborations that can grow into self-sustaining programs.
The Humanities Institute's research projects are multiyear initiatives developed in close collaboration with UC Santa Cruz faculty. Our institute helps faculty raise funds from federal and private sources to develop new ideas, administer programs, and present findings to academic and broader audiences.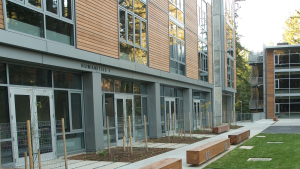 The Humanities Institute is an administrative home to a variety of research centers, which are established and sustaining initiatives with a collaborative and public mission. They bring together faculty, graduate students, and undergraduate students around issues of public significance and connect academic research and ideas with a broader public.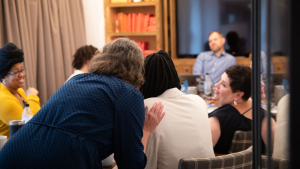 The Humanities Institute can co-sponsor faculty-led events and provide administrative support to execute complex projects. We also provide faculty with co-sponsorship funds, manuscript workshops, subventions, and research assistant salary percentages (funds permitting). Submit a Co-Sponsorship Request or email us at thi@ucsc.edu for more information.