Three UC Santa Cruz faculty members have been honored with emeriti professorships for the 2021–22 academic year.
Karen Yamashita, professor emerita of literature; Dana Frank, research professor in history; and Thomas Pettigrew, research professor in psychology, were each awarded Edward A. Dickson Emeritus Professorships in recognition of their outstanding achievements in scholarship and teaching.
The awards are given annually and funded by an endowment from the estate of former UC Regent Edward A. Dickson. The professorships make it possible for the university to retain the invaluable services of highly accomplished, retired faculty members for the benefit of its students.
The author of 10 books, Yamashita received a 2011 California Book Award in the Fiction category for her novel I Hotel, and was a finalist for the National Book Award. I Hotel also won the American Book Award, the Asian/Pacific American Librarians Association Award, and the Association for Asian American Studies Book Award.
Known for her intensely researched works that reflect her interest in communities whose stories often go untold, Yamashita received the Chancellor's Award for Diversity in 2009 and was co-holder with feminist studies professor Bettina Aptheker of the UC Presidential Chair for Feminist Critical Race and Ethnic Studies. Her latest book, Sansei and Sensibility, is a collection of short stories about growing up and living in Japanese America.
Yamashita will use the award for a project titled Japanese American Incarceration: The Origins of the Loyalty Questionnaire.
She noted that during World War II in 1943, after 120,000 Japanese Americans were, by executive order, imprisoned in internment camps, there arose the problem of who to release for military combat and useful work outside. A questionnaire was given to each inmate for the purpose of assessing loyalty. While many of the questions seemed innocuous, two questions in particular—27 and 28, about willingness to serve in the U.S. military and forswearing any allegiance to the Japanese Emperor—were confusing and divisive within the incarcerated communities. Answering those two questions created rifts within families and friends, resulting in hostile and traumatic divisions that resonate to this day.
Yamashita's project will research archival documents to track the origins of this questionnaire as the backdrop and basis for her next novel, "Questions 27 and 28."
The Dickson Award will help emerita history professor Dana Frank complete a book about The Great Depression and what can be learned from the United States during the 1930s that is applicable to our current times. The book will dig deep into that history in order to explore the relationship between ordinary people's survival, their protests, and the transformation of the state from below.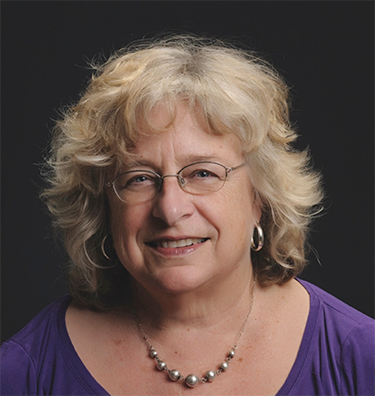 Frank noted that although she is using scholarly research to write an accessible book designed for a popular audience and college courses, it is not a textbook overview, but rather a collection of interlocked, focused essays that offer reflective looks at key dynamics and stories.
One of the top academic experts on Honduras in the United States, Frank has been commenting on the volatile situation in the region since the 2009 military coup for media ranging from the New York Times and Washington Post to National Public Radio, and the Associated Press.
She has consistently questioned U.S. foreign policy toward Honduras in an effort to stop the administration from supporting, funding and perpetuating human rights abuses. She has testified In Congress about Honduras, as well as in the California State Assembly about the treatment of refugees from Central America.
Frank is the author of six books, including Buy American: The Untold Story of Economic Nationalism; The Long Honduran Night: Resistance, Terror, and the United States in the Aftermath of the Coup; and Local Girl Makes History: Exploring Northern California's Kitsch Monuments.
Emeritus psychology professor Thomas Pettigrew will use his award for a project titled Racial Change in the United States 1960-2020. As a research professor of social psychology, he has published more than 450 books and articles that have been cited, according to Google Scholar, more than 51,000 times.
Pettigrew has been a Guggenheim Fellow, a Senior Fulbright Scholar, and a Fellow at the Center for Advanced Study in the Behavioral Sciences, the Netherlands Institute for Advanced Study, and Stanford University's Research Institute of Comparative Studies in Race and Ethnicity. He previously taught at Harvard University and the University of Amsterdam before coming to UC Santa Cruz.
Pettigrew was chair of the social psychology section of the American Sociological Association and has received the ASA's highest awards for both race relations research and social psychology. Harvard's Graduate School of Arts and Sciences gave him its Centennial Medal for significant contributions to society, and the University of California presented him with the Panunzio Distinguished Emeriti Award. Pettigrew has additionally been honored with seven lifetime achievement awards from both psychological and sociological organizations.
His latest book, Contextual Social Psychology: Reanalyzing Prejudice, Voting, and Intergroup Contact, which offers a new approach for social psychological research, was just published by The American Psychological Association Press.
---
Original Link: https://news.ucsc.edu/2021/04/dickson-emeriti-faculty-research.html