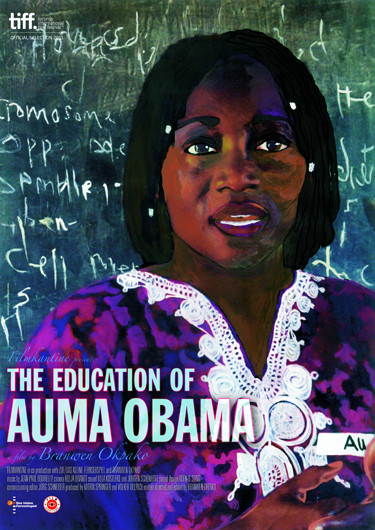 The UC Presidential Chair in Feminist Critical Race & Ethnic Studies and the Living Writers Series at UC Santa Cruz will present two evening events with visiting Nigerian filmmaker Branwen Okpako, February 10-11.
A free film screening of the acclaimed feminist director's award-winning documentary, The Education of Auma Obama, will take place on Wednesday, February 10, at the Nickelodeon Theatre in downtown Santa Cruz. It begins at 7:30 p.m. and will be followed by a Q&A with the director.
Okpako will also show clips and discuss her film on campus Thursday, February 11, at the Humanities Lecture Hall as part of the Creative Writing Program's Living Writers Series, beginning at 6 p.m.
Admission is free to both events and open to the public.