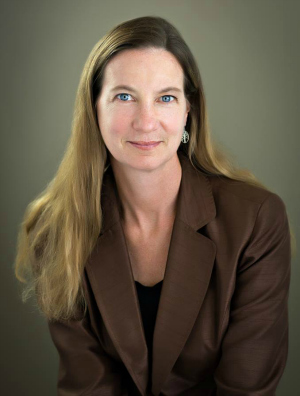 UC Santa Cruz alumna Martha Mendoza, an investigative reporter with the Associated Press and a lecturer in the UCSC Science Communication Program, has added an Emmy Award to her two Pulitzer Prizes and other honors.
Mendoza (Kresge '88, independent major, journalism and education) and fellow AP reporter Garance Burke worked with PBS Frontline on a joint investigation of the treatment of migrant children, which included the film "Kids Caught in the Crackdown." The team won the Emmy for Outstanding Continuing Coverage of a News Story in a Newsmagazine in the 41st annual News and Documentary Emmy Awards. The winners were announced September 21.
Mendoza began collaborating with Burke on the project last year, and they published a series of stories about the treatment of migrant children, their detention inside federally-funded shelters, and the lasting impacts on children held in U.S. custody. "Kids Caught in the Crackdown" aired on PBS on November 12, 2019. The documentary and related news stories are available online at pbs.org.
Mendoza's investigative reports have won numerous awards and prompted Congressional hearings, Pentagon investigations, and White House responses. She won her first Pulitzer Prize in 2000 for investigative reporting as part of an AP team that revealed the slaughter by American soldiers of hundreds of civilians at the No Gun Ri bridge early in the Korean War. In 2016, she won another Pulitzer Prize (the Gold Medal for Public Service) as part of an AP team that exposed the use of slave labor in the Thai seafood industry.
Mendoza, who received the UC Santa Cruz Alumni Achievement Award in 2002, teaches policy and investigative reporting to graduate students in the Science Communication Program. She is also a senior fellow at the Institute for Justice and Journalism, where she trains reporters about researching digital data and how to use public records.
---
Original link: https://news.ucsc.edu/2020/09/mendoza-emmy.html?ref=recent