The Humanities Institute is thrilled to announce the twelve recipients of a 2019 UCSC-Social Science Research Council Dissertation Proposal Development program award. Recipients come from a wide-range of Humanities, Social Sciences, and Arts Division departments including History, Environmental Studies, Feminist Studies, History of Consciousness, Sociology, Latin American and Latino Studies, and History of Art and Visual Culture.
The 2019 recipients are: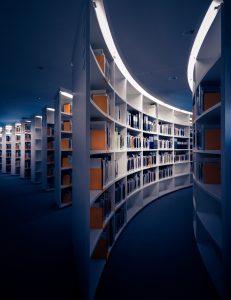 Christian Alvarado, History of Consciousness
"New Ways of Life Together": Pedagogical Thought in Anticolonial Kenya"
Axelle Boyer, History of Art and Visual Culture
"Gungu la Mcezo: Performing Citizenship Through Anticolonial Resistance"
Raed El Rafei, Film & Digital Media
"Queer Subjectivity and Space in Tripoli"

Eli Erlick, Feminist Studies
"Biopolitics, Activism, and Transgender Resilience in the United States"

Donald Hickey, History
"The Logics of Power, Citizenship, and Greater Reconstruction in San Fransisco, 1865-1906"

Leslie Lodwick, History of Art and Visual Culture
"Public School Buildings as Politics: Civic Identity, Nation Making and Modern Architecture"
Alexandra Macheski, History of Art and Visual Culture
"The Sub-Altern's "Other": Relations of Extraction and Alterity between the Inka and the Amazon"

Aysha Peterson, Environmental Studies
"Towards farmer-centered water quality governance in a nitrate-polluted region"
Gabriela Segura, Latin American and Latino Studies
"Defending Western Civilization: Immigration Policy and the Rise of Right-Wing Authoritarian Populism in the Americas"
Ankit Sharma, Sociology
"Worlds of Precarity: Memory, Narrative, and Labor Movements"
Roxanna Villalobos, Sociology
"Latina Rural Girlhoods in the United States"
Jinghong Zhang, History
"Good Deeds, Changing Needs: Religion, Philanthropy and the Making of Modern Chinese Welfare in Sichuan, 1895-1966"
The Dissertation Proposal Development program promotes communication across disciplinary boundaries and trains doctoral students to apply an interdisciplinary approach in the early stages of their graduate careers.  Participants in the program receive financial and mentoring support for summer research and attend practical workshops in spring and fall that introduce them to a range of social science, cultural, and humanistic methodologies.
UC Santa Cruz is one of five universities to take part in the SSRC University Initiative program. With a three-year grant from the SSRC, we aim to help PhD students advance towards candidacy and develop their dissertation research and writing in dialog with faculty and peers across divisions. Since the start of the grant, over 30 students have benefited from the DPD program.
This year's program faculty co-lead administrators were Grace Delgado, Associate Professor of History, and Debbie Gould, Associate Professor of Sociology.
Funding for this program has been generously provided by: UCSC Division of Graduate Studies, Humanities Division, Social Sciences Division, Arts Division, and the Social Science Research Council (SSRC). Hosted and supported by The Humanities Institute.
Congratulations to all 2019 recipients!