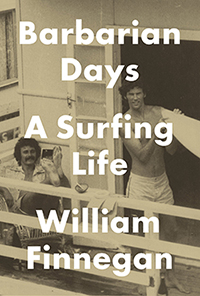 A memoir of surfing by UC Santa Cruz graduate William Finnegan, (Cowell, '74, English literature) is at the top of President Obama's 2016 Summer Reading List.
The White House released the list today as the President vacationed with his family in Martha's Vineyard.
Finnegan's book, Barbarian Days: A Surfing Life, won the 2016 Pulitzer Prize in April for a biography or autobiography by an American author. It covers Finnegan's obsession with waves in California and Hawaii—including his surfing days in the early 1970s while a student at UC Santa Cruz.