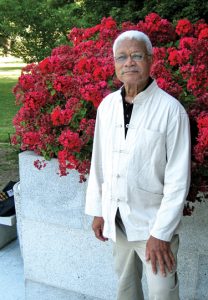 Award-winning American poet, novelist, essayist, and former UC Santa Cruz lecturer Al Young will be the featured guest at the sixth annual Morton Marcus Memorial Poetry Reading, Thursday, November 12, at 6:30 p.m. in the Humanities Lecture Hall at Cowell College.
The event is held each year to honor poet, teacher, film critic, and Santa Cruz cultural icon Morton Marcus (1936-2009).
It was created to continue Marcus's tradition of bringing acclaimed poets to Santa Cruz County, to acknowledge the significant role poetry has played in the community's history, and to help preserve poetry's influence in the county's culture.