Editorial Assistant at Open Campus
Application deadline: November 4th, 2022
The Humanities Institute is excited to announce a new Undergraduate Public Fellowship opportunity for Humanities students at UC Santa Cruz to work at Open Campus Media. THI's Public Fellowships connect students in the Humanities to projects in the community, with the aim of mutually benefiting students and community organizations. Students gain first-hand experience learning about positions outside of the university that build on their studies in the Humanities and give them professional training, while, at the same time, organizations benefit from students' assistance and academic background. THI's Public Fellowships foster positive collaborations between the campus and community, demonstrating the value of a Humanities degree for a range of careers.
---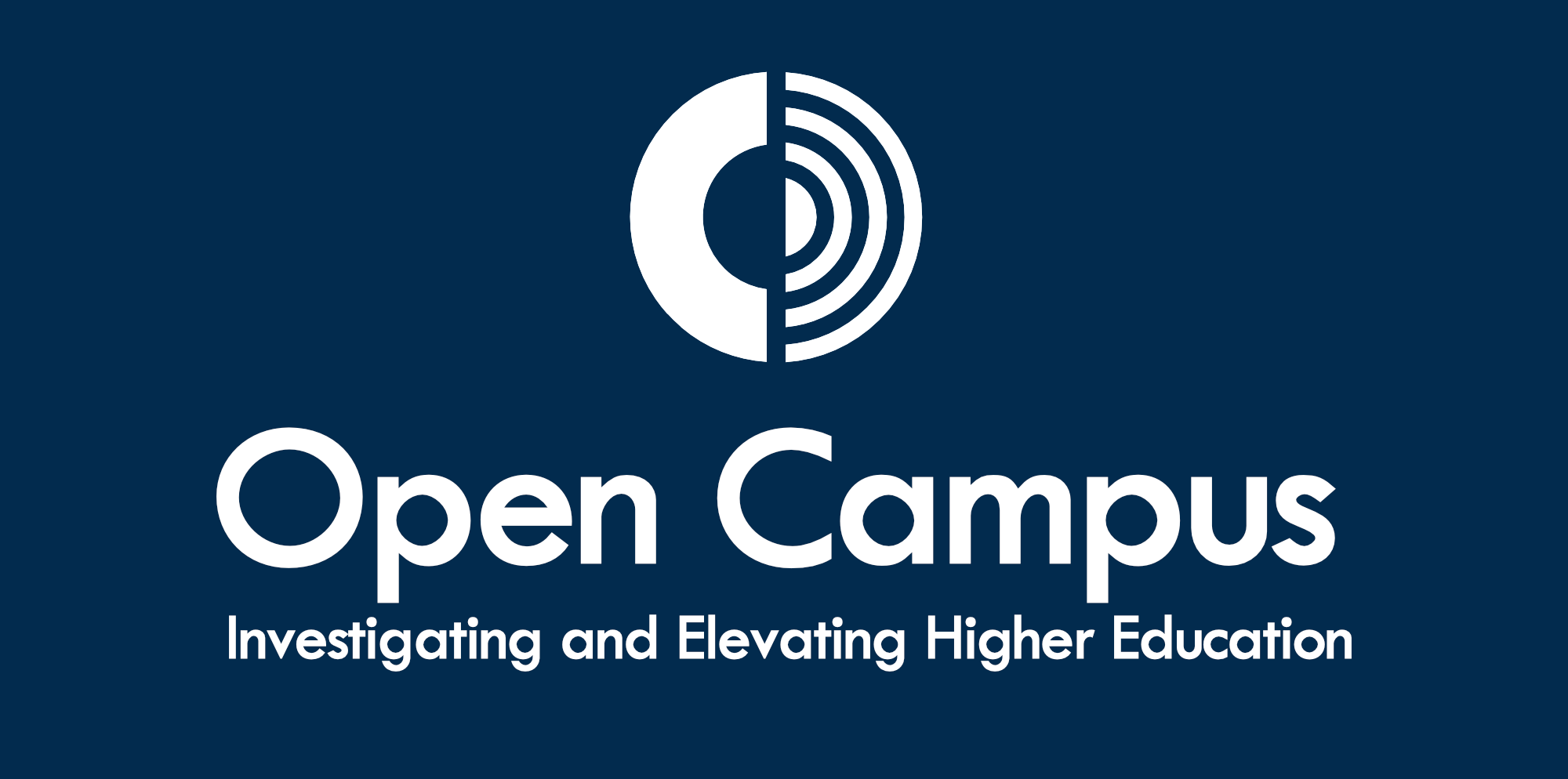 About the Project: Open Campus is a nonprofit news organization dedicated to investigating and elevating reporting on higher education across the country. We combine a team of national reporters and editors that know higher ed deeply with local newsrooms that know their communities deeply. We work on stories with higher ed journalists in nine newsrooms across the country. And we publish a collection of national newsletters, written by expert journalists, about higher ed topics. Our three national reporters cover prison education, rural education, and diversity, equity, and inclusion.
---
Job Description: Editorial Assistant
We are looking for an undergraduate student to serve as an editorial assistant to support Open Campus' newsroom. The Public Fellow would have the opportunity to work with the whole Open Campus team, but will work most closely with national reporter Charlotte West, who covers prison education and writes a biweekly newsletter, College Inside. The Public Fellow will be paid $15/hour and work 10-20 hours per week from early November through early June 2023. The fellowship will be primarily remote, with occasional in-person meetings with Charlotte. Fellows will need access to a computer and the Internet. While there will be writing opportunities for the right candidate, this position will be primarily focused on supporting our editorial products and processes. The Public Fellow may also pursue an optional $500 summer research fellowship stipend from THI to pursue a research project of their own that is connected to their work at Open Campus.
Primary duties include:
Assist in managing correspondence and communication from people who are incarcerated, including transcribing submissions to our College Inside newsletter from incarcerated writers.

Manage distribution of College Inside to prison libraries and prison education programs.

Assist with updating content on the Open Campus web site.

Help promote Open Campus content across our social media accounts and suggest new ideas for engaging with our readers.

Contribute research, reporting, and writing to our College Inside and other Open Campus newsletters.
What we're looking for in a candidate:
Are in good academic standing (required)

Declared major or minor in a department in the Humanities Division (required)

Are able to work independently and collaboratively

Are organized, attentive to detail, and able to meet deadlines

Are comfortable juggling multiple tasks at once

Have strong communication skills

Have some digital media and social media experience

Have an interest in journalism and nonprofit news

Have experience writing, editing, and publishing content for an online audience.
This position has been made available by a generous grant from The Humanities Institute, and as such, only applicants that are declared majors/minors in the Humanities Division of UCSC will be considered. This program is intended to provide undergraduate students with the chance to gain some professional experience in the field of Public Humanities that they can use once their studies are completed. Selected students will be named THI Public Fellows and will be required to present their work to The Humanities Institute.
---
How to apply:
Apply by submitting your resume with a short cover letter (no more than one page) answering these questions: Why this job? Why you? Why now?
A tip for writing this cover letter is to consider how this position will further your undergraduate career as well as your professional career once you have completed your education. Feel free to be creative here. Work in the Public Humanities does not have a rigid framework and innovation and the ability to adapt is a key component.
Once the application closes on November 4th, there will be a virtual interview process. A candidate will be selected by mid-November.
Students should apply via Handshake using job number 7073640.
Please contact Research Programs and Communications Manager, Saskia Nauenberg Dunkell (saskia@ucsc.edu), with any questions.
---
THI's 2022-2023 Undergraduate Public Fellowships are generously supported by the Helen and Will Webster Foundation.