Deadline: November 9, 2022
The Humanities Institute is excited to announce an Undergraduate Public Fellowship opportunity for Humanities students at UC Santa Cruz to work at Prison Journalism Project (PJP). THI's Public Fellowships connect students in the Humanities to projects in the community, with the aim of mutually benefiting students and community organizations. Students gain first-hand experience learning about positions outside of the university that build on their studies in the Humanities and give them professional training, while, at the same time, organizations benefit from students' assistance and academic background. THI's Public Fellowships foster positive collaborations between the campus and community, demonstrating the value of a Humanities degree for a range of careers.
---
About the Project: The Prison Journalism Project is an independent, nonprofit, national initiative. We work with  incarcerated writers and those impacted by incarceration to train them in the tools of journalism and help them reach a wide audience through our publication as well as through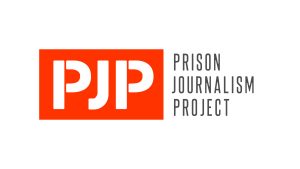 collaborations with mainstream media. We believe that the deep reforms that are necessary to fix the U.S. criminal justice system can only happen by shifting the narrative. Intentional, responsible and well-crafted journalism from within the incarcerated community can break stereotypes, increase transparency and drive change.

---
Position Description: Editorial Intern, Poetry Concentration
We are looking for an undergraduate student to serve as an editorial intern to support PJP's poetry section. The Public Fellow will have the opportunity to work with the whole PJP team but will work closest with PJP Director, Kate McQueen, a UCSC faculty member in the Cowell Core and Writing Programs. The Public Fellow will be paid $15/hour and work 10 hours per week from November 2022 – June 2023. The fellowship involves a mix of remote and in-person responsibilities. The Public Fellow may also pursue an optional $500 summer research fellowship stipend from THI to pursue a research project of their own that is connected to their work at PJP.
Primary duties include:
Assist in managing correspondence and communication with our writers. The primary area of management will be our feedback and rejection letter process for the poetry section. 

Assist in creating educational materials for the poetry section.  

Assist with the publication of our print newspaper PJP Inside. This includes the co-management of the article selection process and commissioning art. 
Assist in managing poetry and general essay submissions, including opportunities to edit submissions. 
Additional opportunities can include:
Provide reporting and research support on journalism submissions.

Reporting and writing features on currently operating prison newspapers in collaboration with their staff.

Promotion of PJP stories on social media.
You're an ideal candidate if you:
Are in good academic standing

(required)
Declared major or minor in a department in the Humanities Division (required)

Are able to work independently and collaboratively

(required)

Are organized, attentive to detail and sensitive to deadlines

(required)

Are comfortable juggling multiple tasks at once

(required)

Have strong communication skills, written and spoken

(required)

Have some digital media and social media experience

(required)

Have an interest in criminal justice work and are familiar with PJP's work and mission

(required)

Have experience

writing, editing, and publishing content for an online audience

(preferred)

Familiarity with AP Style

(preferred)
---
How to apply:
Apply by sending contact information (phone and email) for one reference, your resume, and a short cover letter (no more than one page) responding to the following prompts: 
Why are you interested in prison journalism?
What skills or experience do you have that make you qualified to work with Prison Journalism Project? 
Describe a successful experience you had in a previous job, and how comfortable you are working in a remote environment. 
A tip for writing this cover letter is to consider what you can contribute to PJP in addition to how this position will further your undergraduate and/or professional career. Feel free to be creative here. Please know that this position does not have a rigid framework, nor does work in the Public Humanities, and responsibilities are likely to shift. Ab ability to adapt and be flexible are key qualifications.
Once the application closes on November 9, 2022, there will be an interview over Zoom, with a candidate chosen by the end of November.
Students should apply via Handshake using job number 7100879.
Note that there are two different THI Undergraduate Public Fellowships with the Prison Journalism Project this year. Information about the Editorial Intern, digital magazine concentration position is available here.
Please contact Research Programs and Communications Manager, Saskia Nauenberg Dunkell (saskia@ucsc.edu), with any questions.
---
THI's 2022-2023 Undergraduate Public Fellowships are generously supported by the Helen and Will Webster Foundation.