Asking Questions That Matter
Irena Polić on the relationship between The Humanities Institute and Santa Cruz's longest running independent bookstore, Bookshop Santa Cruz.
Universities and independent bookstores share a passion for books.  We also share a passion for civil discourse, and for a need in our society for an informed and educated public, a cornerstone of any democracy.
At the Humanities Institute at UC Santa Cruz, we believe strongly that the core subjects of the Humanities—philosophy, history, language, and literature—should be accessible to everyone. That is why we are committed to engaging with the broadest community possible—from first-generation undergraduate students, to local residents, to anyone interested in compelling ideas and making sense of this increasingly complex world.
Like books, humanities are not a luxury; they are a necessity.
Our partnership with Bookshop Santa Cruz started in 2015 with two events. First was the launch of our Questions That Matter series at Kuumbwa Jazz Center on the topic of Cosmos, featuring UC Santa Cruz faculty in physics and history. Prior to the event, we worked together to identify books related to the theme and encouraged our community to read them before coming to the event. Second was a talk by Anita Hill at UC Santa Cruz, Speaking Truth to Power: Gender and Racial Equality 1991-2015, accompanied by a documentary film screening at the Nickelodeon theater title Anita. With both of these we saw that there was a space and a desire in our community – both on campus and off – to get together and to think together about Questions That Matter to all of us. At that point, we decided to join forces officially and now we formally invite high-profile speakers to our community as co-hosts.
Some of our recent partnerships include former Secretary of State Madeleine Albright, UC Santa Cruz creative writing alumna Reyna Grande (also with RCA), and Booker Prize-winning fiction writer Marlon James. These and dozens of other events throughout the years have enabled us to explore together crucial contemporary social themes of race, gender, sexuality, citizenship, ethics, and possible political future(s).
Annually, we partner on three distinct lecture series organized by The Humanities Institute: the Morton Marcus Poetry Lecture, the Peggy Downes Baskin Ethics Lecture, and the Helen Diller Distinguished Lecture in Jewish Studies. This year, those featured respectively a Pulitzer-prize winning poet Gary Snyder, a visionary tech pioneer Jaron Lanier, and a scholar from the University of Virginia Jim Loeffler speaking on the history of Jews, human rights, and global democracy.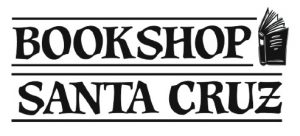 Through working together, we have been able to expand our understanding of what resonates across Santa Cruz county, and to reach new audiences in our community. Bookshop's spirit of community and collaboration shows in everything they do, and it is contagious.
As a citizen of Santa Cruz, I feel privileged to live in a town with a strong, independent bookstore and an incredible public university. I was born in Croatia, one border away from Hungary where independent bookstores and free universities were the first to go when their democracy started eroding. Let us never take either for granted.
Irena Polić is the Managing Director of The Humanities Institute at the University of California, Santa Cruz.
---
This article was published in the Bookshop's latest newsletter. Sign up here.