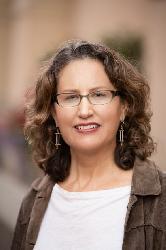 Facing Death in Ancient Greek Tragedy Project Director Karen Bassi, has received a $42,000 grant from the National Endowment for the Humanities in support of her research at the University of California, Santa Cruz.
By the National Endowment for the Humanities Staff
NEH Announces $16.3 Million for 290 Humanities Projects
Today the National Endowment for the Humanities (NEH) announced funding for 290 projects in 43 states, the District of Columbia, and Puerto Rico. $16.3 million in grants will support a variety of humanities-based research and programs. The grants announced include the inaugural round of Humanities Access grants, which were awarded through NEH's Office of Challenge Grants to 34 organizations that provide cultural programming to underserved groups.
"The humanities help us study our past, understand our present, and prepare for our future," said NEH Chairman William D. Adams. "The National Endowment for the Humanities is proud to support projects that will benefit all Americans and remind us of our shared human experience."
Among the projects funded by the Endowment is the creation of an interactive website that will allow the public to access 5,600 interviews conducted by legendary Chicago journalist and historian Studs Terkel. The Studs Terkel Radio Archive will feature recordings spanning over four decades, including conversations with Maya Angelou, Carl Sagan, Martin Luther King Jr., Bob Dylan, Janis Joplin, Muhammad Ali, and countless other prominent cultural and intellectual figures. The project will also produce curriculum materials that can be used alongside the recordings in an educational setting.