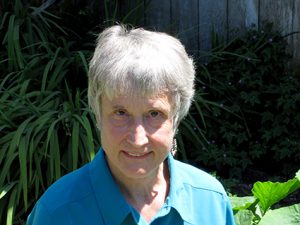 Donna Haraway, distinguished professor emerita in the History of Consciousness Department at UC Santa Cruz, has been elected as a Fellow of the British Academy.
She is one of 76 new fellows to be elected this year, joining a community of more than 1,400 scholars who currently make up the UK's national academy for the humanities and social sciences.
Current fellows of the academy include classicist Dame Mary Beard, historian Sir Simon Schama and philosopher Baroness Onora O'Neill, along with historic fellows such as Dame Frances Yates, Sir Winston Churchill, Baroness Mary Warnock, C.S Lewis, Seamus Heaney and Beatrice Webb.
The British Academy is a funding body for research, nationally and internationally, as well as a forum for debate and engagement.
"The British Academy has always recognized pioneering research in the humanities and social sciences, and 2019 is no exception," noted Professor Sir David Cannadine, the academy president. "This year we have elected a particularly multi-skilled and versatile cohort of Fellows whose research crosses conventional academic boundaries."
"Whether it is climate conservation or the aging society, the rise of artificial intelligence or social cohesion, our new Fellows' wealth of expertise means the Academy is exceptionally well-placed to provide new knowledge and insights on the challenges of today. Their work has opened rich new seams of understanding and discovery, offering new perspectives on long-standing and emerging challenges alike," he added.
Haraway received her Ph.D. in Biology from Yale in 1972. Her research and teaching focuses on science and technology studies, feminist theory, and multispecies studies. She has served as thesis adviser for over 60 doctoral students in several disciplinary and interdisciplinary areas. She is also an active participant in the Science and Justice Research Center and the Center for Creative Ecologies at UC Santa Cruz.
With attention to the intersection of biology with culture and politics, Haraway explores the web of science fact, science fiction, speculative feminism, speculative fabulation, science and technology studies, and the multispecies world.
Her books include Staying with the Trouble: Making Kin in the Chthulucene; Manifestly Haraway (2016); When Species Meet (2008); The Companion Species Manifesto (2003); The Haraway Reader (2004); Modest_Witness@Second_Millennium (1997, 2nd edition 2018); Simians, Cyborgs, and Women (1991); Primate Visions (1989); and Crystals, Fabrics, and Fields (1976, 2004).
A feature-length film made by Fabrizio Terravova, titled Donna Haraway: Story Telling for Earthly Survival, was released in 2016, and is available as a DVD. She is also the co-editor of Making Kin Not Population with Adele Clarke (Prickly Paradigm Press, 2018), which addresses questions of human numbers, feminist anti-racist reproductive and environmental justice, and multispecies flourishing.