Events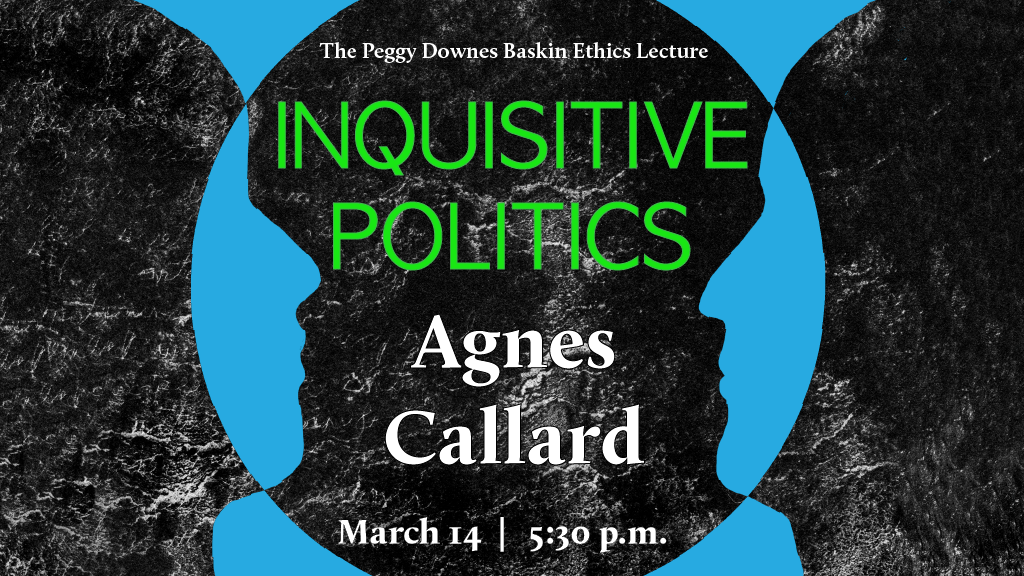 Agnes Callard – "Inquisitive Politics"
March 14, 2022 @ 5:30 pm

-

7:00 pm

| Cowell Ranch Hay Barn
Share
The public intellectual space seems to be dominated by various forms of bullying, in various kinds of disguise. One person wants to "call out" your bad assumptions; another commands you to concede their point of view. The overall effect, for participants, is of being in a tug of war for one's attentions, emotions, allegiance. Is there another way to conduct public intellectual activity? When the matters under discussion are of pressing, vital importance, is it really possible to be inquisitive about them?
Agnes Callard is an Associate Professor in Philosophy at the University of Chicago and the author of Aspiration: The Agency of Becoming (Oxford University Press, 2018). She is a regular contributor to the New York Times and is also noted for her popular writings and work in public philosophy.
The Peggy Downes Baskin Ethics Lecture Series is a lively forum for the discussion and exploration of ethics-related challenges in human endeavors. The Ethics Lecture is made possible by the Peggy Downes Baskin Humanities Endowment for Interdisciplinary Ethics which enables the Humanities Division to promote a dialogue about ethics and ethics related challenges in an interdisciplinary setting. The endowment was established in honor of Peggy Downes Baskin's longtime interest in ethical issues across the academic spectrum.
Register here for in-person attendance.