Events

Bia Labate: Dilemmas of Ayahuasca Globalization in the 21st Century
February 7, 2020 @ 3:00 pm

-

5:00 pm

| Humanities 1, Room 210
Share
The use of the psychedelic plant brew ayahuasca has expanded significantly during the last 50 years. Once only known to Amazonian communities, ayahuasca is now used in diverse social and cultural contexts across the world. The Brazilian ayahuasca religions, originating with the Santo Daime in Brazil founded in the 1930s, are now internationally recognised and established. An ayahuasca industry servicing Western clientele in search of shamanic healing is booming in the Amazon. A plethora of informal ayahuasca circles, ceremonies and communities have also arisen catering to a huge variety of social groups and needs. Indeed, ayahuasca has apparently become the glorified medicina of spiritual seekers, religious followers, and business entrepreneurs alike. Drawing on long-term fieldwork and first-hand experience participating in ayahuasca communities both in the Global South and the Global North, we ask: what challenges does the globalisation of ayahuasca present? We explore key issues such as: economic implications; legal dilemmas; sustainability problems; safety issues including sexual abuse and fatalities; authenticity and cultural appropriation. We argue that the development of ayahuasca shamanism through cross-cultural relations, involving cultural hybridisation and transculturation is not a perversion of "tradition" but represents continuity with its historical process of formation and original synthesis between different indigenous ethnic traditions and Christian elements. It is no longer possible to consider the local formation of the curanderos apart from their interactions with foreigners, or these articulations between the local and the global.
Presented by the THI Drug Histories and Futures Cluster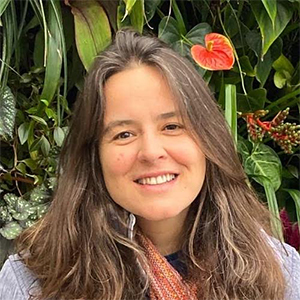 Dr. Beatriz Caiuby Labate (Bia Labate) is a queer Brazilian anthropologist who immigrated to the U.S. in 2017. She has a Ph.D. in social anthropology from the State University of Campinas (UNICAMP), Brazil. Her main areas of interest are the study of plant medicines, drug policy, shamanism, ritual, and religion. She is Executive Director of the Chacruna Institute for Psychedelic Plant Medicines, an organization that provides public education about psychedelic plant medicines and promotes a bridge between the ceremonial use of sacred plants and psychedelic science. She is Adjunct Faculty at the East-West Psychology Program at the California Institute of Integral Studies (CIIS) in San Francisco, and Visiting Professor at the Center for Research and Post Graduate Studies in Social Anthropology (CIESAS) in Guadalajara. She is also Public Education and Culture Specialist at the Multidisciplinary Association for Psychedelic Studies (MAPS). She is co-founder of the Interdisciplinary Group for Psychoactive Studies (NEIP) in Brazil, and editor of NEIP's website, as well as editor of the Mexican blog Drugs, Politics, and Culture. She is author, co-author, and co-editor of twenty-one books, one special-edition journal, and several peer-reviewed articles.