Events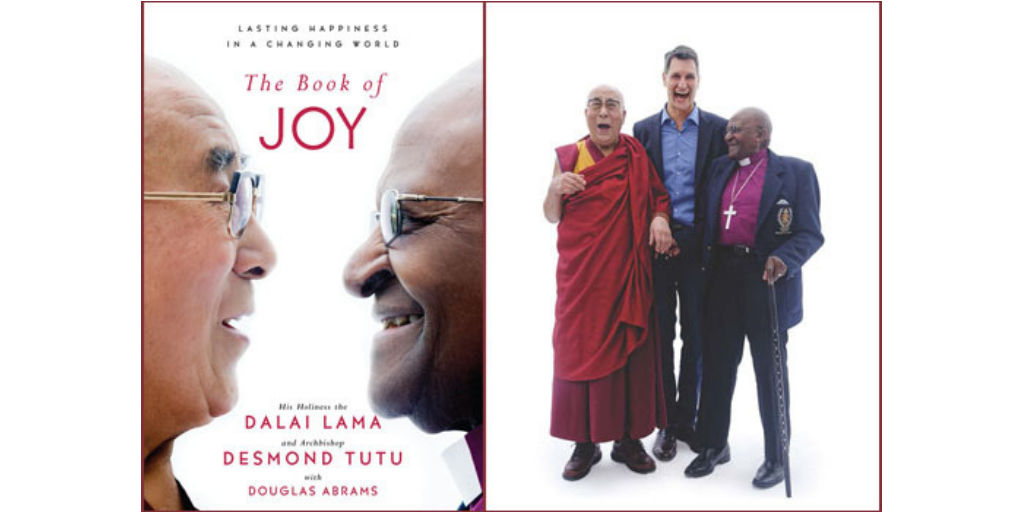 Book of Joy Community Read
December 9, 2018 @ 2:00 pm

-

4:00 pm

|
Share
Join Book of Joy author Doug Abrams, in partnership with Bookshop Santa Cruz, Santa Cruz Public Libraries, Temple Beth El, and The Humanities Institute for a community-wide discussion and celebration around the themes of kindness and joy.  During this time of social and cultural division and at a time when many are feeling a sense of despair, The Book of Joy: Lasting Happiness in a Changing World by the Dalai Lama and Desmond Tutu is an ideal book to discuss as a community. Abrams will share some of the rare footage from the historic meeting of these global icons in Dharamsala, India and will then facilitate a dialogue with several community faith leaders—Rabbi Paula Marcus, Father Cyprian Consiglio, Reverend Deborah Johnson, and Ven. Tenzin Chogkyi—who will talk about different spiritual traditions that lift up joy and compassion. The afternoon will conclude with a book signing and musical performance.
Free & Open to the Public. This event will take place at Temple Beth El, 3055 Porter Gulch Road, Aptos.
About the book: The Book of Joy has sold over a million copies around the world in over 38 countries. The Book of Joy was on the New York Times bestseller list for almost a year, awarded the prestigious Books for a Better Life Award, and chosen as one of "Oprah's Favorite Things."
About the panelists:
Senior Rabbi Paula Marcus has served Temple Beth El in a variety of capacities since 1979.  She received her ordination and masters degree in Rabbinic studies in May 2004, from the Academy for Jewish Religion in Los Angeles. Rabbi Marcus sees activism and interfaith work as important aspects of her of her rabbinic work. She serves on the national board of T'ruah, a Rabbinic Human Rights organization. and has helped to facilitate workshops for Jewish Funds for Justice, Communities Organized for Relational Power in Action, Out in Our Faith and The Tent of Abraham.
Father Cyprian Consiglio is a Camaldolese Benedictine monk, currently serving as the prior of New Camaldoli Hermitage in Big Sur. Having lived in the Santa Cruz area for ten years, he is well-known on the Central Coast as a musician, author, and teacher, particularly for his interreligious work.
Reverend Deborah Johnson is the founding minister and president of Inner Light Ministries in Soquel. A life-long social justice activist, Rev. Deborah is the successful co-litigant in two landmark cases in California – one set precedent for the inclusion of sexual orientation in the state's Civil Rights Bill, the other defeated the challenge to legalizing domestic partnerships. A voice for compassion, equality, and reconciliation, her primary focus has been on coalition building, conflict resolution, public policy development, and cultural sensitivity awareness.
Ven. Tenzin Chogkyi is a Buddhist nun and teacher in residence at Land of Medicine Buddha in Soquel, California. Ven. Tenzin is also a certified teacher of Cultivating Emotional Balance and Stanford's Compassion Cultivation Training, and has been teaching in prisons for over a decade.