Events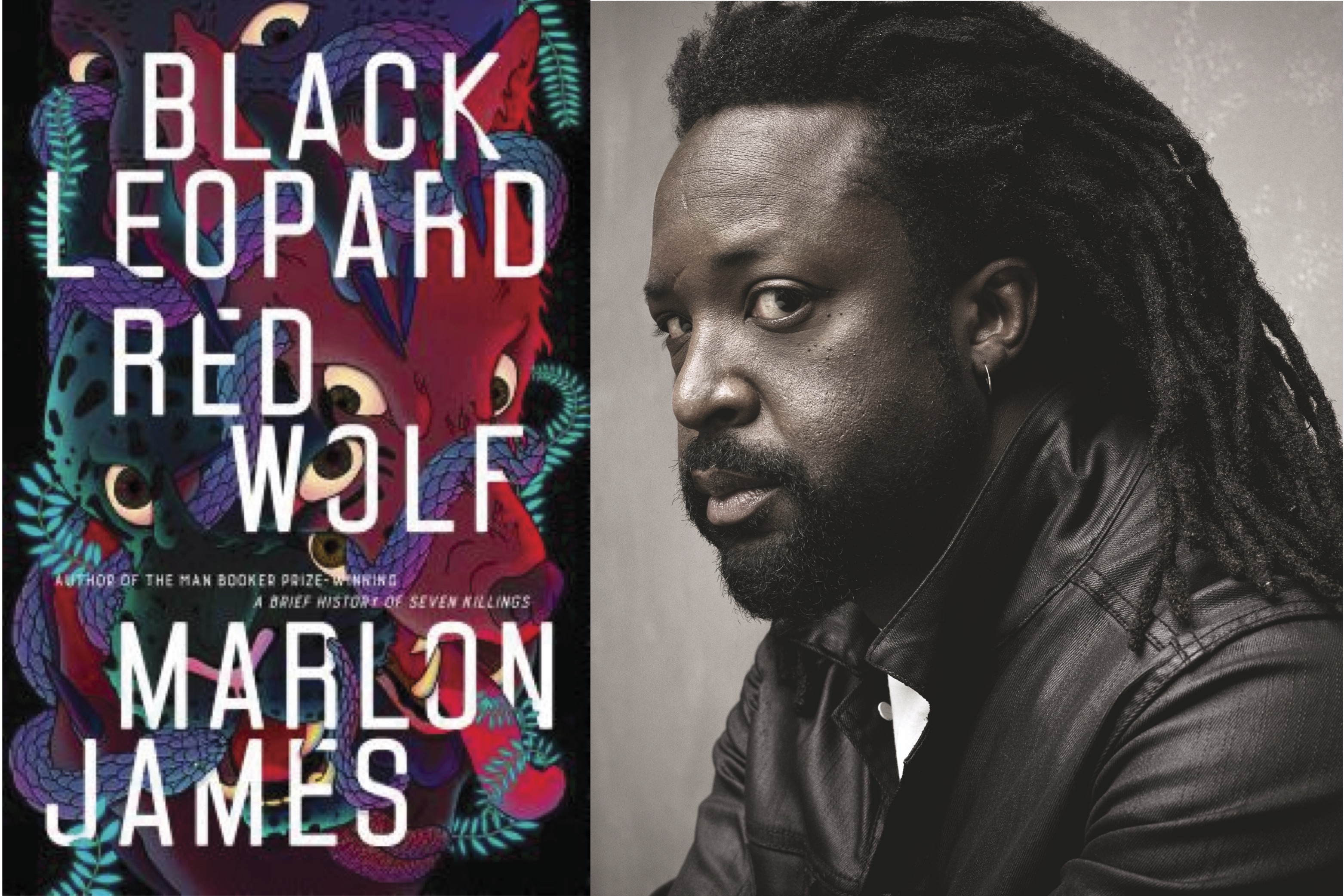 Book Talk: Marlon James – Black Leopard, Red Wolf
February 18, 2019 @ 7:00 pm

-

8:00 pm

| Bookshop Santa Cruz
Share
We are thrilled to partner with Bookshop Santa Cruz to welcome award-winning author Marlon James for a reading and signing of his highly-anticipated novel, Black Leopard, Red Wolf, which is already being touted as a book that "will come to be seen as a classic of our times." (NPR)
"A fantasy world as well-realized as anything Tolkien made." —Neil Gaiman
The epic novel, an African Game of Thrones, from the Man Booker Prize-winning author of A Brief History of Seven Killings.
In the stunning first novel in Marlon James's Dark Star trilogy, myth, fantasy, and history come together to explore what happens when a mercenary is hired to find a missing child. Tracker is known far and wide for his skills as a hunter: "He has a nose," people say. Engaged to track down a mysterious boy who disappeared three years earlier, Tracker breaks his own rule of always working alone when he finds himself part of a group that comes together to search for the boy. The band is a hodgepodge, full of unusual characters with secrets of their own, including a shape-shifting man-animal known as Leopard.
As Tracker follows the boy's scent—from one ancient city to another; into dense forests and across deep rivers—he and the band are set upon by creatures intent on destroying them. As he struggles to survive, Tracker starts to wonder: Who, really, is this boy? Why has he been missing for so long? Why do so many people want to keep Tracker from finding him? And perhaps the most important questions of all: Who is telling the truth, and who is lying?
Drawing from African history and mythology and his own rich imagination, Marlon James has written a novel unlike anything that's come before it: a saga of breathtaking adventure that's also an ambitious, involving read. Defying categorization and full of unforgettable characters, Black Leopard, Red Wolf is both surprising and profound as it explores the fundamentals of truth, the limits of power, and our need to understand them both.
This free event will take place in Bookshop Santa Cruz. Chairs for open seating are usually set up about an hour before the event begins. If you have ADA accommodation requests for this event, please e-mail info@bookshopsantacruz.com by February 16th. This event is cosponsored by The Humanities Institute at UC Santa Cruz.
Marlon James is the author of the New York Times bestseller A Brief History of Seven Killings, The Book of Night Women, and John Crow's Devil. A Brief History of Seven Killings won the Man Booker Prize, the American Book Award, and the Anisfield-Wolf Award for Fiction, and was a finalist for the National Book Critics Circle Award.The Book of Night Women won the Minnesota Book Award and was a finalist for the National Book Critics Circle Award, as well as the NAACP Image Award. A professor at Macalester College in St. Paul, James divides his time between Minnesota and New York.
"Black Leopard, Red Wolf is the kind of novel I never realized I was missing until I read it. A dangerous, hallucinatory, ancient Africa, which becomes a fantasy world as well-realized as anything Tolkien made, with language as powerful as Angela Carter's. It's as deep and crafty as Gene Wolfe, bloodier than Robert E. Howard, and all Marlon James. It's something very new that feels old, in the best way. I cannot wait for the next installment." —Neil Gaiman
"This book begins like a fever dream and merges into world upon world of deadly fairy tales rich with political magic. Black Leopard, Red Wolf is a fabulous cascade of storytelling. Sink right in. I guarantee you will be swept downstream." —Louise Erdrich
"James' sensual, beautifully rendered prose and sweeping, precisely detailed narrative cast their own transfixing spell upon the reader. He not only brings a fresh multicultural perspective to a grand fantasy subgenre, but also broadens the genre's psychological and metaphysical possibilities. If this first volume is any indication, James' trilogy could become one of the most talked-about and influential adventure epics since George R.R. Martin's A Song of Ice and Fire was transformed into Game of Thrones." —Kirkus Reviews (starred review)
"[A] tour de force." —The Wall Street Journal
"Sweeping, mythic, over-the-top, colossal, and dizzingly complex." —The New York Times
"Awe-inspiring." —Entertainment Weekly
"Thrilling, ambitious…both intense and epic." —Los Angeles Times"An astonishing portrait of the politics of everyday life…Just as he is sharply aware of the nuances of their voices, James has the confidence not to deny his characters their humanity by turning them into moral exemplars, nor paper over the infected wounds that score across the country by suggesting that the loveliness of some of its territory makes up for the savage effects of poverty." —The Washington Post