Events

Caribbean Shores: Networks and Materalities, From Slavery to Freedom
March 7, 2020 @ 9:00 am

-

5:30 pm

| Santa Cruz Veterans Hall Post Room
Share
The past few decades have witnessed the rapid growth in interest by both historians and archaeologists, in the everyday lives of enslaved Africans in Caribbean colonial settings. At the same time, however, scholars in these closely related fields find few opportunities to interact and learn from one another. In light of this emerging demand for intellectual cross fertilization, we are hosting a one-day conference to bring scholars of Slavery and the African Diaspora from the UC Campus and beyond into dialogue with one another. A joint collaboration between UCSC's Center for World History and Archaeological Research Center, Caribbean Shores will invite scholars in archaeology, history, and other related fields to explore the interrelated concepts of networks and materiality, resistance and marronage, and sovereignty after slavery,  to understand the lived experience of enslaved peoples in the Caribbean and its broader littoral.
View the full program schedule by clicking here.
Organized by Greg O'Malley and J. Cameron Monroe, and co-sponsored by The UC Humanities Research Institute, the Center for World History, the Archaeological Research Center, and The Humanities Institute
---
Keynote Speakers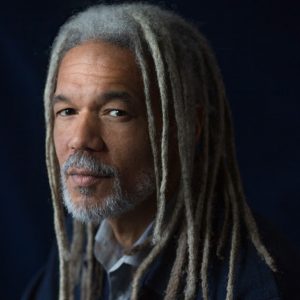 Vincent Brown: "The Path to Rebel's Barricade: Tacky's Revolt and the Martial Geography of Atlantic Slavery"
Vincent Brown is Charles Warren Professor of American History, Professor of African and African-American Studies, and Founding Director of the History Design Studio at Harvard University. His research, writing, teaching, and other creative endeavors are focused on the political dimensions of cultural practice in the African Diaspora, with a particular emphasis on the early modern Atlantic world. Brown is the author of numerous articles and reviews in scholarly journals, he is Principal Investigator and Curator for the animated thematic map Slave Revolt in Jamaica, 1760-1761: A Cartographic Narrative (2013), and he was Producer and Director of Research for the award-wining television documentary Herskovits at the Heart of Blackness (2009), broadcast nationally on season 11 of the PBS series Independent Lens. His first book, The Reaper's Garden: Death and Power in the World of Atlantic Slavery (2008), was co-winner of the 2009 Merle Curti Award and received the 2009 James A. Rawley Prize and the 2008-09 Louis Gottschalk Prize. His most recent book is Tacky's Revolt: The Story of an Atlantic Slave War, published by Belknap Press in January 2020.
Theresa Singleton: "The Current State of African Diaspora Archaeology"
Theresa Singleton's areas of interest include historical archaeology, African Diasporas, Museums, North America, and the Caribbean. Throughout her career as an archaeologist, she has combined her research interests with developing museum collections, exhibitions, lectures, workshops, and publications geared toward general audiences. She is particularly interested in comparative studies of slave societies in the Americas. She began her study of slavery in coastal Georgia where African-Americans descended from the former slave population are known as the Gullah-Geechee. (Gullah refers to both the creole language they speak as well as to the people themselves). Since that time, she has conducted research, contributed to exhibitions, and published on various aspects of African-American life in United States. More recently, she has undertaken archeological research on slavery in Cuba, and in 2015, she published, Slavery Behind The Wall: An Archaeology of a Cuban Coffee Plantation (University Press of Florida, Gainesville). She is also working on another book publication focusing on comparing plantation life in the Caribbean and the United States.