Events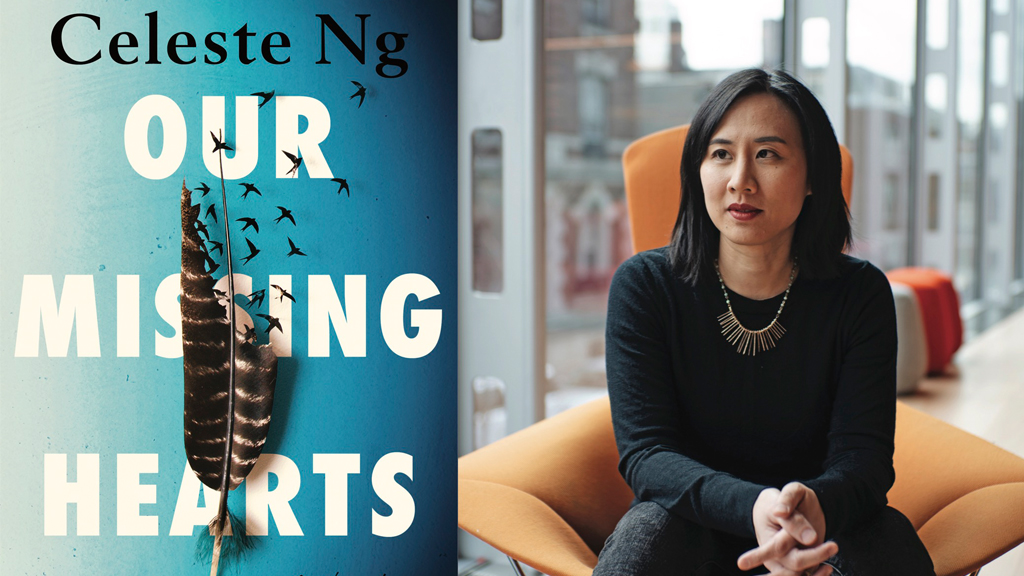 Celeste Ng, Our Missing Hearts
October 18, 2022 @ 7:00 pm

| Cowell Ranch Hay Barn
Share
Celeste Ng, number one bestselling author of Little Fires Everywhere, will be on campus for an event celebrating her new book, Our Missing Hearts—a deeply suspenseful and heartrending novel about the unbreakable love between a mother and child in a society consumed by fear. Ng will be in-conversation with local writer Ellen Bass.
This ticketed event will take place at the Cowell Ranch Hay Barn and is co-sponsored by The Humanities Institute, Bookshop Santa Cruz, and KAZU 90.3. Tickets include entry to the in-person event plus a hardcover copy of Our Missing Hearts. Guests can purchase tickets here.
THI will provide 15 free tickets (with a free copy of the book) to UC Santa Cruz students on a first come, first served basis. At this time, all of the student tickets have been claimed.
Our Missing Hearts is an old story made new, of the ways supposedly civilized communities can ignore the most searing injustice. It's a story about the power–and limitations–of art to create change, the lessons and legacies we pass on to our children, and how any of us can survive a broken world with our hearts intact.
CELESTE NG is the number one New York Times bestselling author of Everything I Never Told You and Little Fires Everywhere. Her third novel, Our Missing Hearts, will be published in October 2022. Ng is the recipient of fellowships from the National Endowment for the Arts and the Guggenheim Foundation, and her work has been published in over thirty languages.
ELLEN BASS's most recent collection, Indigo, was published by Copper Canyon Press in 2020. Her other poetry books include Like a Beggar, The Human Line, and Mules of Love. Her poems appear  frequently in The New Yorker, American Poetry Review, and many other journals. Among her awards are Fellowships from the Guggenheim Foundation, The NEA, and The California Arts Council, The Lambda Literary Award, and three Pushcart Prizes. A Chancellor of the Academy of American Poets, Bass founded poetry workshops at Salinas Valley State Prison and the Santa Cruz, California jails, and teaches in the MFA writing program at Pacific University.