Events

Katharyne Mitchell: Cultural Studies Colloquium – Church Sanctuary and the Spatial Politics of the Sacred
November 6, 2019 @ 12:00 pm

-

1:30 pm

| Humanities 1, Room 210
Share
Church sanctuary is not legal in any state in Europe, but the cultural and religious sense of church space as sacred, and the collective memory of this practice as an alternative form of justice, still has a powerful legacy. In citing past sanctuary ideals and practices, from medieval asylum law to recent sanctuary movements on behalf of refugees, faith-based actors draw on these memories to reactivate older traditions of insurgent citizenship. In this talk, Mitchell explores the critical role of space, collective memory and non-secular webs of belief in these current challenges to orthodox assumptions of state sovereignty.
If you have trouble viewing above images, you may view this album directly on Flickr.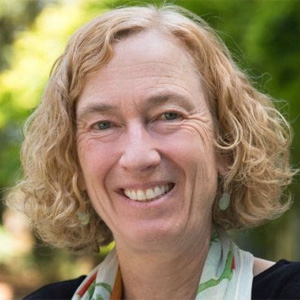 Katharyne Mitchell is Dean of the Social Sciences and Professor of Sociology at the University of California, Santa Cruz. Current research explores various aspects of migration and religion. Recent books include Making Workers: Radical Geographies of Education (Pluto Press, 2018), and the co-edited Handbook on Critical Geographies of Migration (Edward Elgar, 2019). Mitchell is the author of over 100 articles and book chapters and the recipient of grants from the MacArthur Foundation, Spencer Foundation, and National Science Foundation. The research for this talk was made possible by a Guggenheim Fellowship.
The Center for Cultural Studies hosts a weekly Wednesday colloquium featuring work by faculty and visitors. The sessions consist of a 40-45 minute presentation followed by discussion. We gather at noon, with presentations beginning at 12:15 PM. Participants are encouraged to bring their own lunches; the Center provides coffee, tea, and cookies.
All Center for Cultural Studies events are free and open to the public. Staff assistance is provided by the Humanities Institute.