Events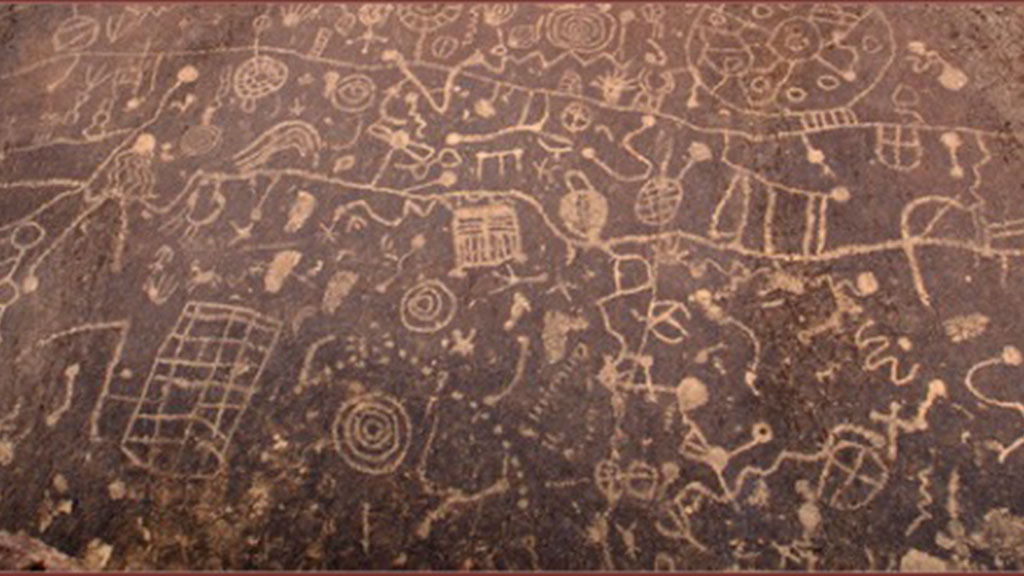 David Lee: "Pictures of the Past – Introduction to the Rock Art of Western North America"
October 18, 2018 @ 4:30 pm

-

7:00 pm

| Humanities 1, Room 210
Share
Ancient hunter-gatherer peoples across the globe painted and carved designs on rock walls for tens of thousands of years. The deserts of western North America contain some of the largest and most complex rock art sites known, and careful documentation of them has helped us to understand how these enigmatic images fit into the lives of the peoples who made them and their descendants. This lecture will explore many of the various rock art styles of this region and place them within the greater context of national and international rock art studies.
Free and open to the public
Metered parking available in lower Cowell-Stevenson lot (109)
David Lee is an independent rock art researcher, focusing on the function and context of Native American rock art in the Great Basin and the Mojave Desert. Beginning in 1996 he has documented rock art in California, Nevada, Utah, Arizona, Idaho, and Australia, and has authored and co-authored many papers and reports on the Mojave Desert, eastern California, and Australia. Since 2005 he has also been documenting rock art and associated traditional stories in northern Australia. He is a founding member of Western Rock Art Research, a non-profit organization dedicated to the study and management of rock art.
For more information on the lecture, please contact hedrick@ucsc.edu