Events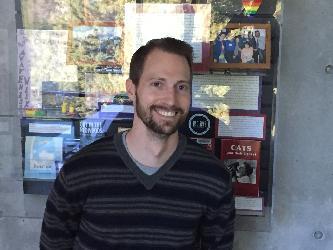 Friday Forum: Joe Lehnert: "Managing Bodies-in-Motion: Algorithmic Surveillance and Predictive Policing."
October 2, 2015 @ 12:00 pm

-

1:30 pm

| Humanities 1, Room 202

Free
Share

Join us Friday, October 2, at 12:00 PM in Humanities 1, Room 202, for the first Friday Forum for Graduate Research​ of 2015-16​!
The Friday Forum is a graduate-run colloquium dedicated to the presentation and discussion of graduate student research. The series will be held weekly from 12:00 to 1:30 PM and will serve as a venue for graduate students in the Humanities, Social Sciences, and Arts divisions to share and develop their research.
The first meeting of the year will feature Joe Lehnert (Politics) presenting his published research in a talk entitled "Managing Bodies-in-Motion: Algorithmic Surveillance and Predictive Policing."
Abstract:
Surveillance is a ubiquitous feature of contemporary social life. The advent of algorithmic analysis and surveillance augurs a world in which bodies-in-motion are managed through the dictates of data-based governance. Algorithmic surveillance creates new categories into which non-normative bodies can be grouped and (re)shapes subjectivity by manipulating behaviors/actions rendered as normative. I explore the algorithmic (re)creation of bodies-in-motion through the example of "predictive policing," which seeks to collect and analyze data in order to identity proclivities toward crime and deviance, producing archetypal bodies that "fit" into resultant categorical constructions. Predictive policing constitutes an example of the position algorithm surveillance occupies in the larger cultural imaginary- that danger "out there" emanates from particular categories of individuals, and that they must be known, policed and, if possible, eliminated. I conclude with reflections and questions surrounding algorithmic surveillance, and its larger social implications.
For more info, or to inquire about joining the roster of presenters for the 2015-16 academic year, contact: fridayforum.ucsc@gmail.com