Events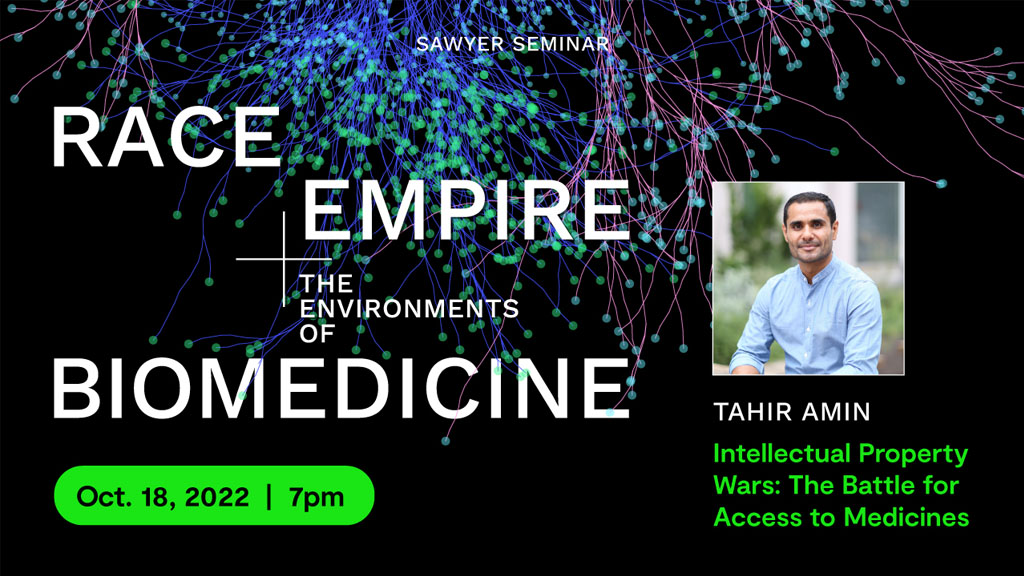 Intellectual Property Wars: The Battle for Access to Medicines
October 18, 2022 @ 7:00 pm

-

8:30 pm

| Kuumbwa Jazz Center
Share
The globalization of intellectual property in the 1980s has coincided with some of the deadliest pandemics, epidemics and outbreaks, from HIV, hepatitis C, SARS, and recently COVID -19. Tahir Amin will take us through his and his organization's journey over two decades fighting the ever growing intellectual property systems being pushed by the US, EU and their pharmaceutical companies that are blocking affordable access to medicines for billions of low income populations around the world. After a brief presentation, he will be joined by Anna Maria Barry-Jester for a conversation and Q&A.

This event is free and open to the public. Registration required.
Doors open at 6pm, program begins at 7pm. Kuumbwa Jazz Center's kitchen will be open for refreshments before and during the program.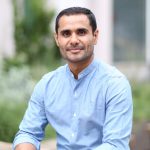 Tahir Amin, LL.B., Dip. LP., is a founder and executive director of the Initiative for Medicines, Access & Knowledge (I-MAK), a nonprofit organisation working to address structural inequities in how medicines are developed and distributed. He has over 25 years of experience in intellectual property (IP) law, during which he has practised with two of the leading IP law firms in the United Kingdom and served as IP Counsel for multinational corporations. His work focuses on re-shaping IP laws and the related global political economy to better serve the public interest, by changing the structural power dynamics that allow health and economic inequities to persist.
Amin and I-MAK have also put out a 10 point plan for the Biden-Harris administration to bring equity into the patent system, and their work is highlighted in the New York Times Editorial Board's recent endorsement of patent reform. He is a former Harvard Medical School Fellow in the Department of Global Health & Social Medicine and TED Fellow. Amin has served as legal advisor/consultant to many international groups, including the European Patent Office and World Health Organization, and has testified before the U.S. Congress on intellectual property and unsustainable drug price.
Anna Maria Barry-Jester is a public health reporter with ProPublica, a nonprofit investigative news organization. Previously, she was a senior correspondent covering public health at Kaiser Health News. Her series "Underfunded and Under Threat," with colleagues at KHN and The Associated Press, investigated how chronically underfunded public health departments buckled under the strain of the coronavirus pandemic. The project won awards from the Online News Association and the American Association for the Advancement of Science. Her reporting on harassment and menacing threats endured by public health officials was the basis of an episode of "This American Life," and PEN America later awarded its PEN/Benenson Courage Award to the officials she profiled. A multimedia journalist, Barry-Jester has lived and worked in Latin America and Southeast Asia, where she has reported, photographed and filmed stories in more than a dozen countries. Before Kaiser Health News, she was a writer at FiveThirtyEight and a producer at Univision and ABC News. She has a master's degree in public health from Columbia University, where she focused on epidemiology and global health.
This is the inaugural event of the "Race, Empire, and the Environments of Biomedicine" Sawyer Seminar series.