Events

Jed Buchwald – "Isaac Newton and the Origin of Civilization"
May 13, 2022 @ 5:30 pm

-

7:00 pm

| Virtual Event
Share
Isaac Newton, who renovated the foundations of mathematics, optics, and mechanics in the 17th century, aimed also to overturn the entire history of civilization. By the late 1690s Newton had become convinced that the natural rate of population growth implied that elaborately organized social life had not arisen until near the time of Solomon's kingdom. He canvassed ancient texts for words that could be pruned and transformed into supporting evidence – deploying in the process the earliest known procedures for handling discrepant data, and reconstructing the very plan of Solomon's temple. Here we will find Newton's unorthodox religious convictions interacting in complex ways with the new methods that he had introduced into experimental science. And we will also see how the most sophisticated of techniques can produce error when data is massaged to fit a strongly-held conviction.
*Due to unforeseen circumstances, this year's event will only be held online. Join us by registering for the webinar here: 


Jed Z. Buchwald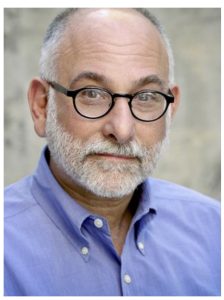 is the Doris and Henry Dreyfuss Professor of History at Caltech. After earning degrees in physics and science history at Princeton and Harvard, Professor Buchwald taught for twenty years at the University of Toronto. After several years as director of the Dibner Institute for the History of Science and Technology at the Massachusetts Institute of Technology, he moved to the California Institute of Technology in 2001. He has authored or co-authored six books in the history of science and, more recently, on the decipherment of Egyptian hieroglyphics. Buchwald is a member of the American Philosophical Society, the International Academy of the History of Science, and is a fellow of the American Association for the Advancement of Science. He was also a MacArthur Fellow in 1995.
---
Inaugural Nauenberg History of Science Lecture
The Nauenberg History of Science Lecture was established in honor of Michael Nauenberg, a founding faculty member in the Physics Department at UCSC who came to the campus in 1966. During his distinguished academic career, he contributed to a remarkably broad range of fields, including particle physics, condensed matter physics, astrophysics, chaos theory, fluid dynamics, and the history of physics in the 17th-18th centuries.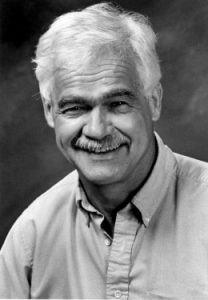 Amongst Professor Nauenberg's passions, he deeply believed in the importance of interdisciplinary scholarship connecting the sciences with the humanities. Following his retirement in 1994, he pursued his long-standing interests in the history of science, writing books and articles about Joseph Banks, Robert Hooke, Christiaan Huygens, and Isaac Newton. In 2013, he became the only scientist to receive the University of California Panunzio Distinguished Emeriti Award, an honor normally given to Professors in the Humanities and Social Sciences. When Professor Nauenberg passed away in 2019, the UCSC Emeriti Association and the Nauenberg family established a History of Science Lecture series in the spirit of his 1999 proposal.
You can support the lecture series by contributing here.
The Nauenberg History of Science Lecture is presented by the UCSC Emeriti Association and co-sponsored by The Humanities Institute.