Events

Karen Joy Fowler, Booth
March 8, 2022 @ 6:00 pm

-

8:00 pm

| Cowell Ranch Hay Barn
Share
Bookshop Santa Cruz welcomes Man Booker finalist and bestselling local author Karen Joy Fowler (We Are All Completely Beside Ourselves) for a discussion of her highly-anticipated novel Booth—an epic and intimate novel about the family behind one of the most infamous figures in American history: John Wilkes Booth. Fowler will be in conversation with award-winning writer Elizabeth McKenzie. This event is cosponsored by The Humanities Institute at UC Santa Cruz and will take place at the Cowell Ranch Hay Barn.
All attendees must complete UCSC's COVID-19 Symptom Check Questionnaire on the day of the event, provide proof of vaccination at the door, and remain masked for the duration of their time at the event.
This event is ticketed–masks and proof of vaccination are required.

About the book:
In 1822, a secret family moves into a secret cabin some thirty miles northeast of Baltimore, to farm, to hide, and to bear ten children over the course of the next sixteen years. Junius Booth—breadwinner, celebrated Shakespearean actor, and master of the house in more ways than one—is at once a mesmerizing talent and a man of terrifying instability. One by one the children arrive, as year by year, the country draws frighteningly closer to the boiling point of secession and civil war.
As the tenor of the world shifts, the Booths emerge from their hidden lives to cement their place as one of the country's leading theatrical families. But behind the curtains of the many stages they have graced, multiple scandals, family triumphs, and criminal disasters begin to take their toll, and the solemn siblings of John Wilkes Booth are left to reckon with the truth behind the destructively specious promise of an early prophecy.
Booth is a startling portrait of a country in the throes of change and a vivid exploration of the ties that make, and break, a family.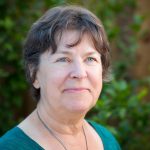 Karen Joy Fowler is the New York Times bestselling author of six novels, including The Jane Austen Book Club and We Are All Completely Beside Ourselves, which was the winner of the PEN/Faulkner Award and shortlisted for the Man Booker Prize. She lives in Santa Cruz, California.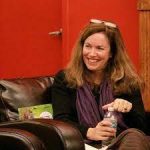 Elizabeth McKenzie's work has appeared in The New Yorker, The Atlantic Monthly, The Best American Nonrequired Reading, and the Pushcart Prize Anthology, and recorded for NPR's Selected Shorts. Her collection, Stop That Girl, was short-listed for The Story Prize and her novel, The Portable Veblen, was long listed for the National Book Award. She is the senior editor of the Chicago Quarterly Review and the managing editor of Catamaran Literary Reader.