Events

Kathleen Cruz Guttierrez – Vernaculars of Plant Knowing: Woven Transformations in the Early 20th-Century Davao Gulf
May 10 @ 12:00 pm

-

1:20 pm

| Humanities 1, Room 210
Share
In this talk, Gutierrez will share from her first book project on the history of colonial botany in the Philippines. The book argues that vernaculars of plant knowing made and unmade botany at the turn of the nineteenth and twentieth centuries, when imperial Anglo-European botanists banded together to steady the philosophical and practical tenets of the science under an internationalist banner. Taking as her case study the contrapuntal story of Bagobo weavers and the acceleration of abacá plantations in the Philippines, Gutierrez demonstrates the disciplinary makings of the science that enabled transformative settler-colonial currents in the Pacific colony's southern gulf.
Kathleen "Kat" Cruz Gutierrez is Assistant professor of History at the University of California, Santa Cruz. In 2021 and 2022, she completed Mellon-funded postdoctoral and interdisciplinary residencies at the Humanities Institute of the New York Botanical Garden and the Oak Spring Garden Foundation. A specialist of the history of science and the plant humanities, she is the co-editor of the forthcoming special issue "Science and Technology Studies in the Philippines" in Philippine Studies. Since joining UCSC, she has also served as co-PI on the interdivisional campus-community research initiative, Watsonville is in the Heart.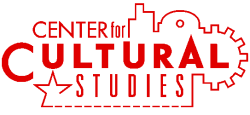 The Center for Cultural Studies hosts a weekly Wednesday colloquium featuring work by faculty and visitors. We gather at 12:00 PM, with presentations beginning at 12:15 PM.
RSVP by 11 AM on the day of the colloquium, and you will receive the Zoom link and password at 11:30 AM.
Staff assistance is provided by The Humanities Institute.