Events

Kyle Parry – Generativity Across Scales
May 11, 2022 @ 12:15 pm

-

1:30 pm

| Virtual and In Person
Share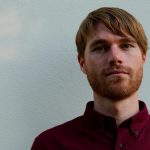 Toni Morrison said a book is not "This is what I believe," because that would be "just a tract." Rather, a book is "I don't know what it is, but I am interested in finding out what it might mean to me, as well as to other people." This talk's "I don't know" is a concept that has been used to describe everything from language to a life stage to the creative power of the internet: generativity. Arguing against uncritical visions of generative AI, I frame generativity as a fact and a force at work across multiple scales of networked life. It is something people do together, and that might yet be done differently.

The Center for Cultural Studies hosts a weekly Wednesday colloquium featuring work by faculty and visitors. We gather at 12:00 PM, with presentations beginning at 12:15 PM.
For Spring 2022, the colloquium will take a hybrid format, with the option of in-person or virtual attendance. Attendees have the option to attend in person in Humanities 210 or to watch the presentation on zoom. To attend remotely via zoom, please RSVP in advance, and you will receive a zoom link on the morning of the colloquium. In most cases, speakers will appear remotely so that they will not have to present wearing a mask. To RSVP for the full Spring colloquium series, please use this form. If you have any questions about the colloquium, please contact Piper Milton (cult@ucsc.edu).
Staff assistance is provided by The Humanities Institute.