Events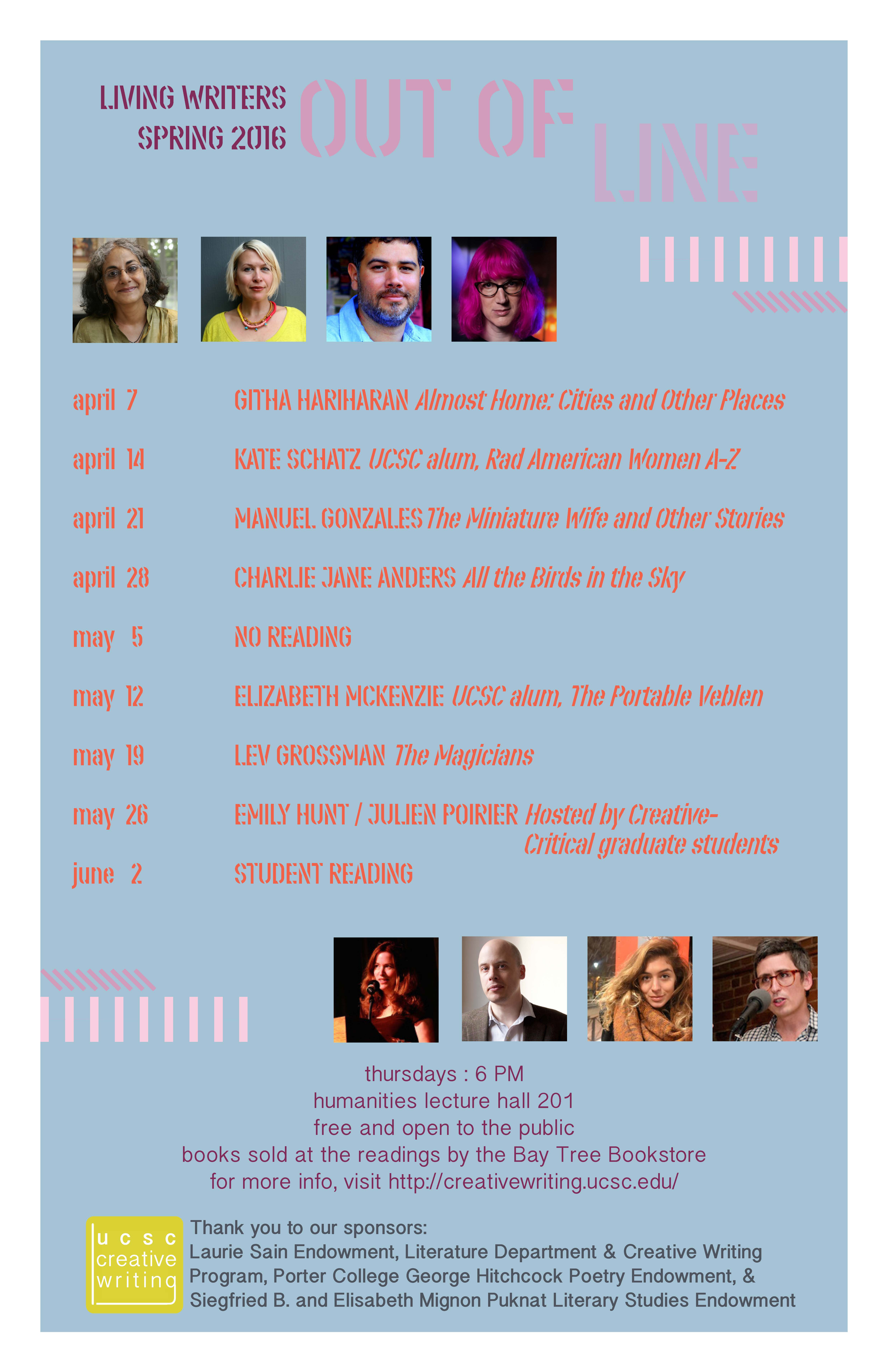 Living Writers: Lev Grossman
May 19, 2016 @ 6:00 pm

-

7:45 pm

| Humanities Lecture Hall, Room 206

Free
Share
Lev Grossman: I was born in 1969 and grew up in Lexington, MA. My parents were both English professors, so naturally I read a lot. I read a lot in college too, and read even more in graduate school. Then I moved to New York City and started writing full time.
My first novel, Warp, came out in 1997. My second, Codex, was published in 2004 and became an international bestseller. The Magicians was published in 2009 and was a New York Times bestseller and one of the New Yorker's best books of the year. The sequel, The Magician King, came out in 2011 and was a Times bestseller too. The third and (almost certainly) last Magicians book, The Magician's Land, was published in 2014 and debuted at #1 on the bestseller list.
The Magicians books have now been published in twenty-five countries and have gotten praise from among others George R.R. Martin, John Green, Audrey Niffenegger, Erin Morgenstern, Joe Hill, William Gibson, Kelly Link, Gregory Maguire, and Junot Diaz. A Syfy series based on the trilogy is currently shooting and will premiere in early 2016.
I also write a lot of journalism. I've been the book critic at Time magazine since 2002. The New York Timesdescribed me as "among this country's smartest and reliable critics." I've written a dozen or so cover stories for Time, and my essays and criticism have also been in the Believer, the Village Voice, the Wall Street Journal, the New York Times, Salon, Slate, Wired, Entertainment Weekly,  the Week, Lingua Francaand many other places. I've won several awards for journalism, including a Deadline award in 2006. I make regular appearances on campuses, including Harvard, Yale and Oxford, and as a commentator on NPR.
I live in Brooklyn with my wife, two daughters and one son, in a creaky old house.
---
Spring 2016 Living Writers Series: Out of Line
Why Out of Line?
"I chose the theme Out of Line because it characterizes the way many of these writers work across genre, in different genres, and generally seem to prize the element of surprise in their writing. I'm hoping it will encourage our students to think outside the box and have fun with their writing. In general, I'm confident this will be a really fun series with a lot of writers with great senses of humor as well as deep interests in the political." – Professor Micah Perks
This event is free and open to the public! Books from the authors will be on sale at the event by the Bay Tree Book Store. Get a book and get it signed by our marvelous visiting authors!
Thursdays, 6:00-7:45 PM
Humanities Lecture Hall, 206
April 7: Githa Hariharan (CANCELED)
April 14: Kate Schatz
April 21: Manuel Gonzales
April 28: Charlie Jane Anders
May 5: NO READING
May 12: Elizabeth McKenzie
May 19: Lev Grossman
May 26: Emily Hunt & Julien Poirier
June 2: Student Reading