Events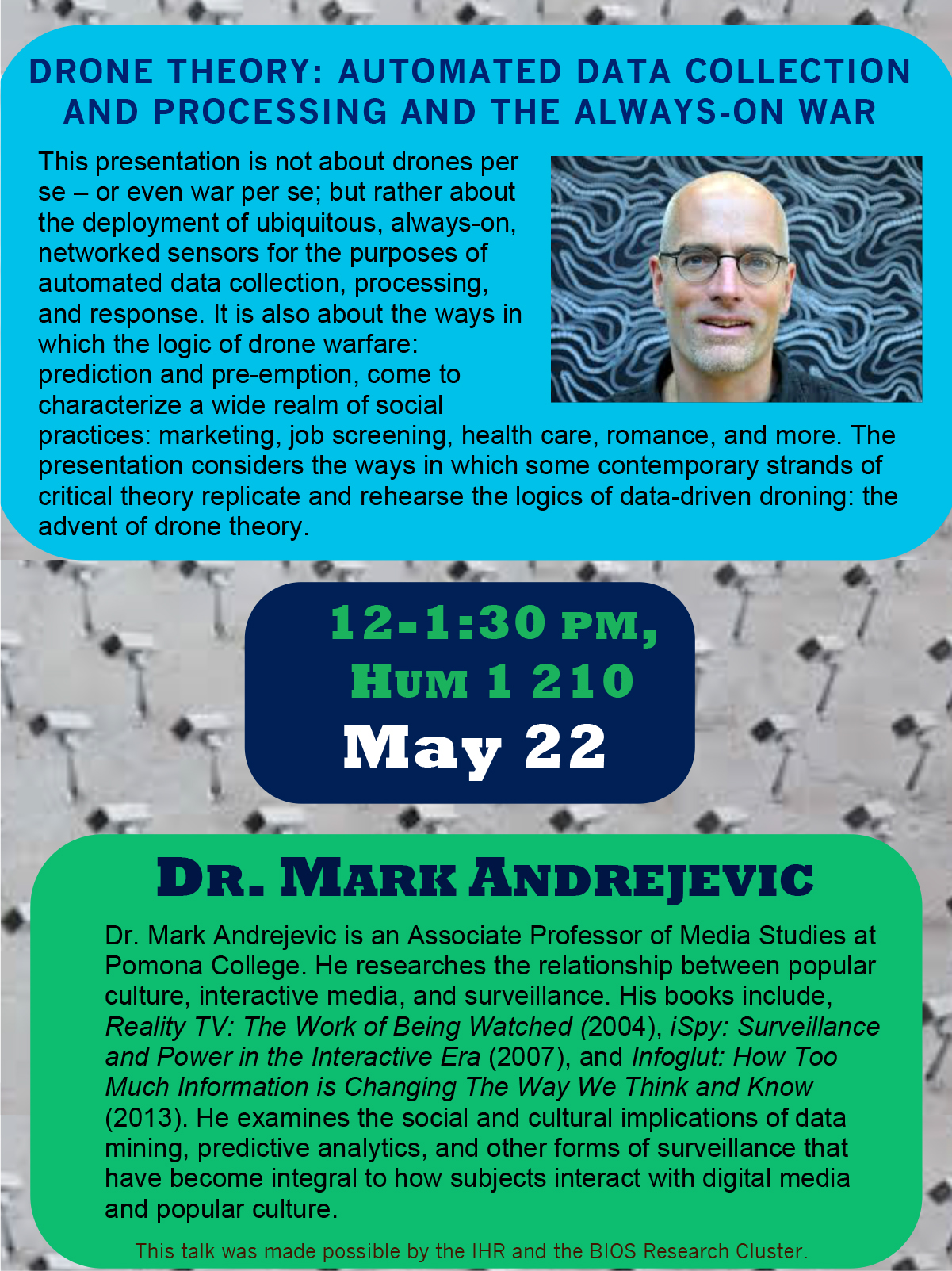 Mark Andrejevic: "Drone Theory: Automated Data Collection and Processing and the Always-On War"
May 22, 2015 @ 12:00 pm

-

1:30 pm

| Stevenson Fireside Lounge

Free
Share
This presentation is not about drones per se – or even war per se; but rather about the deployment of ubiquitous, always-on, networked sensors for the purposes of automated data collection, processing, and response. It is also about the ways in which the logic of drone warfare: prediction and pre-emption, come to characterize a wide realm of social practices: marketing, job screening, health care, romance, and more. The presentation considers the ways in which some contemporary strands of critical theory replicate and rehearse the logics of data-driven droning: the advent of drone theory.
Mark Andrejevic is an Associate Professor of Media Studies at Pomona College. He researches the relationship between popular culture, interactive media, and surveillance. His books include, Reality TV: The Work of Being Watched (2004), iSpy: Surveillance and Power in the Interactive Era (2007), and Infoglut: How Too Much Information is Changing The Way We Think and Know (2013). He examines the social and cultural implications of data mining, predictive analytics, and other forms of surveillance that have become integral to how subjects interact with digital media and popular culture.