Events

Monique Allewaert – Ground Has Eye: Anansi and Animist Multinaturalism
January 25 @ 12:15 pm

-

1:30 pm

| Humanities 1, Room 210
Share
Drawing on an archive of nearly three hundred Anansi tales collected between 1814 and 1935, this talk documents the animist multinaturalism at stake in Jamaican Anansi tales. This form of multinaturalism contests colonial conceptions of nature as well as the ideas about language that follow on colonial nature. Using the power of puns, metaphors, rhyme, and performance, Anansi and other insect avatars convert colonial nature into abolition ecologies. More broadly, the constellation of problems and powers associated with West Indian bugs (imperceptibility, smallness, shapeshifting, co-metabolism, environmental change), informs a situated decolonial knowledge inspired by insects' navigation of their environments.
Monique Allewaert is Associate Professor of English at the University of Wisconsin-Madison. She works at the intersections of eighteenth and nineteenth-century hemispheric American colonialisms, the environmental humanities, literary and cultural studies, and science studies. She is the author of Ariel's Ecology: Plantations, Personhood, and Colonialism in the American Tropics (2013). Her current book project Luminescence follows insect avatars through eighteenth-century Caribbean natural history, story, riddles, song, and poetry to elaborate counter-plantation knowledges and aesthetics.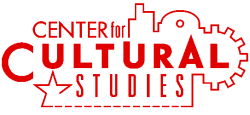 The Center for Cultural Studies hosts a weekly Wednesday colloquium featuring work by faculty and visitors. We gather at 12:00 PM, with presentations beginning at 12:15 PM.
Staff assistance is provided by The Humanities Institute.