Events

Nick Mitchell – The University in Surplus Perspective, 1945-1968
October 11 @ 12:00 pm

-

1:30 pm

| Humanities 1, Room 210
Share
Is it possible to historicize higher education without taking its basic categories for granted? In this talk, I aim to provide a historical and theoretical framework for the emergence of mass higher education in the twentieth century U.S. framed by the problem of surpluses—population, labor, and governance capacity. Faced with the prospect of mass unemployment in the wake of the second world war, U.S. state-making found in the university a means of putting wartime budget surpluses to work in an effort to absorb demobilized population and labor surpluses. The category of the college student emerges in this period as a means of anticipating and managing the potential crises attendant to modern warfare. But as it develops, it does not remain there. The university as a site for the absorption of surplus emerges as a site for the struggle over how and toward what ends surplus time—time free of and freed from the wage—might be used.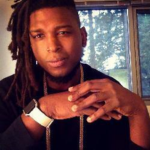 Nick Mitchell (she/her) works in the Department of Feminist Studies and the Department of Critical Race and Ethnic Studies at UC Santa Cruz. As a researcher, Mitchell is principally engaged the status with higher education in the U.S. as a problem for historical and theoretical inquiry. As a writer, Mitchell aims to make better sense of university life-worlds by developing scales, vocabularies, and categories to reframe and rethink its rhythms and textures. These research and writing efforts can be found in essays published in Feminist Studies, Critical Ethnic Studies, The New Inquiry, and Spectre, as well as in two forthcoming books: "Discipline and Surplus: Black Studies, Women's Studies, and the Dawn of Neoliberalism" (under contract with Duke University Press) and "The University, in Theory: Essays on Institutionalized Knowledge."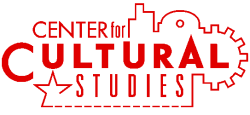 The Center for Cultural Studies hosts a weekly Wednesday colloquium featuring work by faculty and visitors. We gather at 12:00 PM, with presentations beginning at 12:15 PM.
Staff assistance is provided by The Humanities Institute.