Events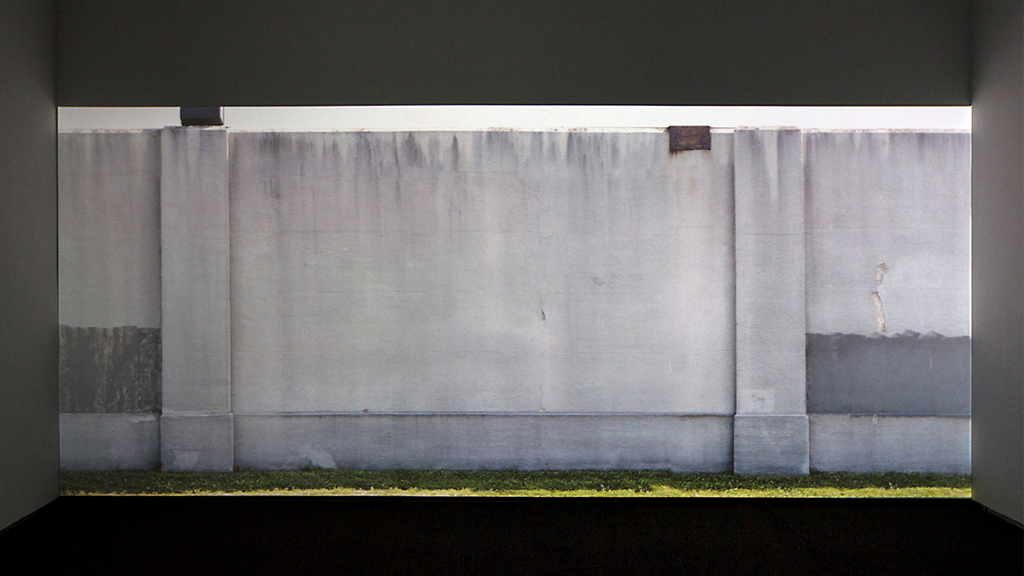 Prisons, Histories and Erasures: Joanne Barker, Maria Gaspar and Kelly Lytle Hernandez
January 19, 2021 @ 4:00 pm

-

5:30 pm

| Virtual Event
Share
For the next Visualizing Abolition event, Joanne Barker, Maria Gaspar, and Kelly Lytle Hernández join us to discuss the histories and present struggles that disappear within the labyrinthian network of prisons, jails, and detention centers in the United States. Together, these influential artist and historians will talk about what is made visible when the settler colonial politics that sustain the prison industrial complex come into focus.

Visualizing Abolition is a series of online events organized in collaboration with Professor Gina Dent and featuring artists, activists, and scholars united by their commitment to the vital struggle for prison abolition. Originally, Visualizing Abolition was being planned as an in-person symposium. Due to the ongoing pandemic, the panels, artist talks, film screenings, and other events will instead take place online. The events accompany Barring Freedom, an exhibition of contemporary art on view at San José Museum of Art October 30, 2020-March 21, 2021. To accompany the exhibition, Solitary Garden, a public art project about mass incarceration and solitary confinement is on view at UC Santa Cruz. Barring Freedom travels to NYC John Jay College of Criminal Justice April 28-July 15, 2021.
---
Joanne Barker is Lenape (a citizen of the Delaware Tribe of Indians). She is professor and chair of American Indian Studies at San Francisco State University. She is currently serving on The Segora Te Land Trust Board and The Critical Ethnic Studies Journal Board. Barker is the author of Native Acts: Law, Recognition, and Cultural Authenticity, and the editor of Sovereignty Matters: Locations of Contestation and Possibility in Indigenous Struggles for Self-Determination.
Maria Gaspar is an interdisciplinary artist whose work addresses issues of spatial justice in order to amplify, mobilize, or divert structures of power through individual and collective gestures. Through installation, sculpture, sound, and performance, Gaspar's practice situates itself within historically marginalized sites and spans multiple formats, scales, and durations to produce liberatory actions. Gaspar's projects have been supported by the Art for Justice Fund, the Robert Rauschenberg Artist as Activist Fellowship, the Creative Capital Award, the Joan Mitchell Emerging Artist Grant, and the Art Matters Foundation. Maria has received the Sor Juana Women of Achievement Award in Art and Activism from the National Museum of Mexican Art, and the Chamberlain Award for Social Practice from the Headlands Center for the Arts. Gaspar has lectured and exhibited extensively at venues including the Contemporary Arts Museum, Houston, TX; the Museum of Contemporary Art, Chicago, IL; the African American Museum, Philadelphia, PA; and the Institute of Contemporary Art, Los Angeles. She is an Assistant Professor at the School of the Art Institute of Chicago, holds an MFA in Studio Arts from the University of Illinois at Chicago, and a BFA from Pratt Institute in Brooklyn, NY.
Kelly Lytle Hernández is a professor of History, African American Studies, and Urban Planning at UCLA where she holds The Thomas E. Lifka Endowed Chair in History. She is also the Director of the Ralph J. Bunche Center for African American Studies at UCLA. One of the nation's leading experts on race, immigration, and mass incarceration, she is the author of the award-winning books, Migra! A History of the U.S. Border Patrol (University of California Press, 2010), and City of Inmates: Conquest, Rebellion, and the Rise of Human Caging in Los Angeles (University of North Carolina Press, 2017).
---
This event is part of The Humanities Institute's yearlong series on Memory.
Visualizing Abolition is organized by UC Santa Cruz Institute of the Arts and Sciences in collaboration with San José Museum of Art and Mary Porter Sesnon Art Gallery. The series has been generously funded by the Nion McEvoy Family Trust, Ford Foundation, Future Justice Fund, Wanda Kownacki, Peter Coha, James L. Gunderson, Rowland and Pat Rebele, Porter College, UCSC Foundation, and annual donors to the Institute of the Arts and Sciences.
Partners include: Howard University School of Law, McEvoy Foundation for the Arts, Jessica Silverman Gallery, Indexical, The Humanities Institute, University Library, University Relations, Institute for Social Transformation, Eloise Pickard Smith Gallery, Porter College, the Center for Cultural Studies, the Center for Creative Ecologies, and Media and Society, Kresge College.