Events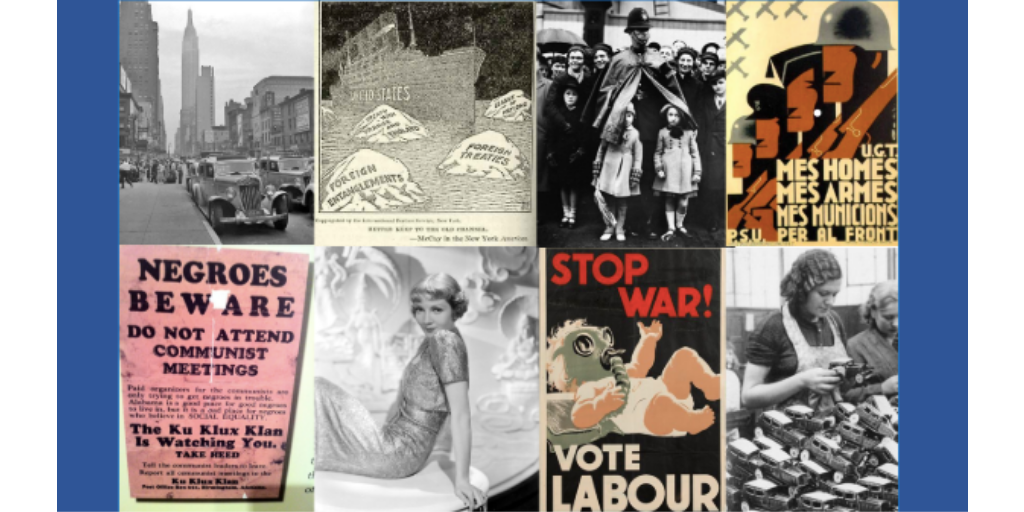 Prof and A Pint- The 1930s: The Past of Our Present?
June 10, 2019 @ 6:30 pm

-

8:00 pm

| Forager, San Jose
Share
Marc Matera challenges this image of the decade and draws different lessons for our time by considering the 1930s through examples in which global connections and international organization reached new levels on many fronts, from struggles for colonial and racial freedom to the spread of populist authoritarianism.
Comparisons between 1930s and our contemporary moment are everywhere. These comparisons rely on a view of the 1930s as a period of retrenchment behind the security of national borders and economic protectionism and a retreat to xenophobic nationalism following decades of globalization and internationalism.
Marc Matera is Associate Professor and Graduate Program Director in History at UCSC. His numerous publications include three books: "The Global 1930s: The International Decade," "Black London: The Imperial Metropolis and Decolonization in the 20th Century," and 'The Women's War of 1929: Gender and Violence in Colonial Nigeria." Professor Matera received his B.A. from the University of North Carolina, Chapel Hill, his M.A from the University of Colorado, Boulder, and his Ph.D., from Rutgers University, New Brunswick, NJ.

A Prof and A Pint, a monthly series of informal discussions, served over dinner and drinks, at Forager Tasting Room and Eatery. Brought to you by UC Santa Cruz Alumni, and helping to celebrate 2018 as the Year of Alumni, each talk will engage a UC Santa Cruz faculty member or grad student in discussion with you, the local community of Silicon Valley. Talks are held on the 2nd Monday of each month. Topics include everything from organic artichokes to endangered zebras. Self-driving cars to Shakespeare. Audience participation is encouraged. Enjoy a great meal and learn something while you eat!
Entry is free, but please consider ordering some food and drinks to support *Forager, our host. Current students and alumni, we encourage you to invite your friends, whether they are Banana Slugs or not, to be a part of the discussion.