Events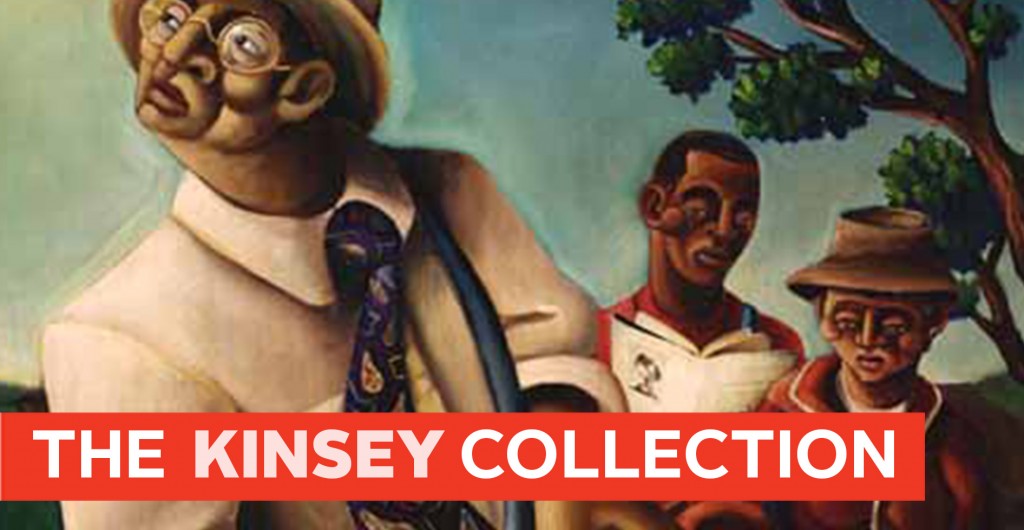 The Kinsey African American Art & History Collection: February 26 – May 22, 2016
February 26, 2016 @ 7:30 pm

-

9:00 pm

| Santa Cruz Museum of Art and History

Free
Share
Explore one of the largest private collections of African American art and artifacts.
Spanning 400 years of history, the Kinsey Collection reflects a rich cultural heritage. Includes work by Romare Bearden, Elizabeth Catlett, Jacob Lawrence, and Richard Mayhew alongside archival material related to Frederick Douglass, Zora Neale Hurston, and Malcolm X.
Join us for a MAH Members Only Reception from 5:30-7:30, and a public opening from 7:30-9pm. There will be food, refreshments and a welcoming by Khalil, Bernard and Shirley Kinsey, the show's curators at 6:30PM the Members Reception. Salif Kone a singer, songwriter, and multi-instrumentalist from Burkina Faso, West Africa will play 5:30-6:30 and at 7:15PM.
The MAH is providing free admission to this exhibition for all Santa Cruz County K-12 students, UCSC and Cabrillo College students. Just show your ID at the desk Feb 27-May 22, Tuesday-Sunday, 11-5, to get in for free. Note: Free Admission does not apply during Third Friday festivals.
Self-guided tour materials also available for school groups and visitors, click here to book a self-guided tour.
Presented in partnership with the Santa Cruz County Office of Education, the Art Forum, the UCSC Institute for Humanities Research and Cabrillo College. For more information visit: santacruzmah.org

---
Join us for these exhibition-related events:
AT THE MAH:
Opening Reception
Friday Feb 26th
Members/Invites only 5:30-7:30pm
Open to the Public 7:30-9pm
March 1st Friday Opening
March 4th, 5-9PM
5:30-6PM Panel discussion about The Kinsey African American Art & History Collection with Michael Watkins from the Santa Cruz County Office of Education and Simba Kenyata from the Santa Cruz NAACP.
5-9PM Make a protest sign to fight for what you believe in.
3rd Friday Artivism
March 18th, 6-9PM
Explore activism through creative forms of expression: music, dance, poetry, art, food and more. Artivism is co-presented by MAH's teen program, Subjects to Change.
Community Rental: Barrios Unidos Presents Jazz For Freedom
March 20, 3-4:30PM
Community Rental: Project Pollinate Presents Songs of Freedom: A Journey Through the Kinsey African American History Exhibit and a Birthday Tribute to Paul Robeson
April 8th, 6-9PM
Community Rental: Barrios Unidos Presents Jazz For Freedom
April 9, 3-4:30PM
3rd Friday Beyond Borders
April 15th, 6-9PM
How do we break barriers? We organize. We share stories. We speak out. Break through borders with inspiring local organizations fighting for political, cultural and social justice.
Community Rental: Rising Root Wellness Presents Resuscitating Ancestral Power
April 29th, 6-9PM
Community Rental: Barrios Unidos Presents Jazz For Freedom
May 14th, 3-4:30PM
Community Rental: UC Santa Cruz Institute for Humanities Research Presents, A Night at the Museum: A Story of Influence
May 18th, 6PM
A public conversation with Ethan Michaeli, author of the acclaimed new book "The Defender: How the Legendary Black Newspaper Changed America", and David Anthony, Professor of History at UC Santa Cruz. Reception and book signing to follow talk. Free and Open to the Public. Co-sponsored by Bookshop Santa Cruz
COMMUNITY EVENTS AROUND TOWN:
Fire in the Heart at Cabrillo College Crocker Theater
March 5th , 7:30PM
Santa Cruz Juneteenth Celebration at Laurel Park behind the Louden Nelson Community Center
June 11th, 12-5PM