Events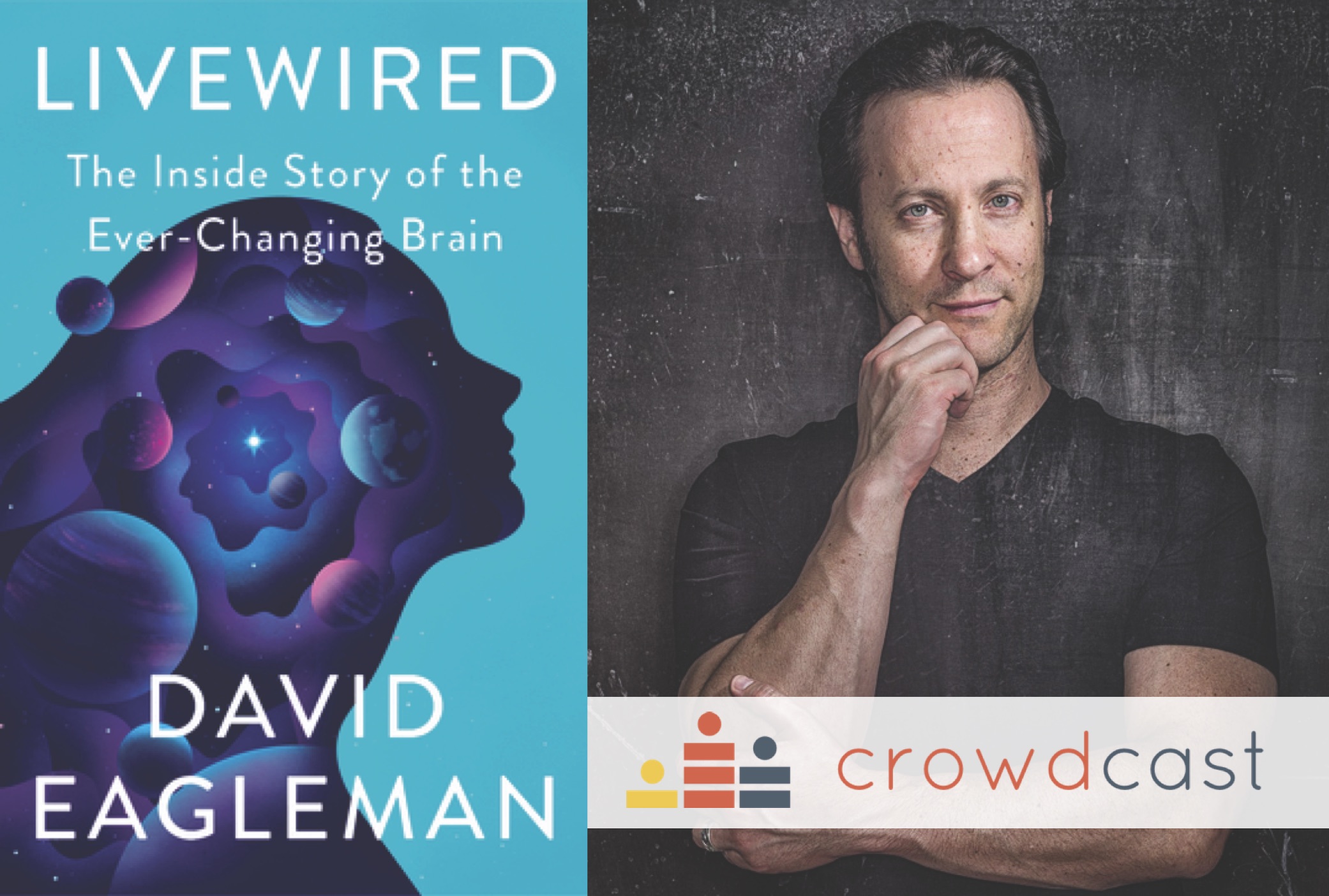 David Eagleman, Livewired
September 24, 2020 @ 7:00 pm

| Virtual Event
Share
Bestselling author and neuroscientist David Eagleman will discuss his new book, Livewired: The Inside Story of the Ever-Changing Brain, during a free online event on the Crowdcast platform. "Eagleman delivers an intellectually exhilarating look at neuroplasticity. In his view, the brain's ability to reconfigure connections between its different areas in response to feedback is 'quite possibly the most gorgeous phenomenon in biology,' and also holds exciting practical applications. Eagleman's skill as a teacher, bold vision, and command of current research will make this superb work a curious reader's delight." —Publishers Weekly

This is a free event. The book may be purchased here at Bookshop Santa Cruz's website.
In Livewired, Eagleman reveals the many ways in which the brain absorbs experience: developing, redeploying, organizing, and arranging the data it receives from external stimuli, which enables us to gain the skills, facilities, and practices that make us who we are. Eagleman covers decades of the most important research into the functioning of the brain and also presents new discoveries from his own research: about synesthesia, dreaming, and wearable devices that are revolutionizing how we think about the five human senses. As only Eagleman can, along the way we learn why people in the 1980s (and only in the 1980s) saw book pages as slightly pink; why the world's best archer is armless; why we dream each night, and what that has to do with the rotation of the planet; what drug withdrawal has in common with a broken heart; how a blind person can learn to see with her tongue or a deaf person can learn to hear with his skin; and how we might someday be able to read the rough details of someone's life from the microscopic structure etched in their forest of brain cells.
DAVID EAGLEMAN, PhD, teaches brain plasticity at Stanford University, was the writer and host of the Emmy-nominated television series The Brain, and is the CEO of NeoSensory, a company that builds brain/machine interfaces. He is the author of seven previous books, including the international best sellers Incognito and Sum. He lives in Palo Alto, California.