Humanities associate professor of history Marc Matera has been named a 2019 ACLS Fellow by the The American Council of Learned Societies.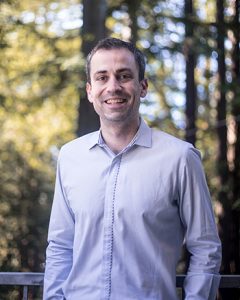 Scott Rappaport writes about the fellowship for UCSC News:
"Matera is one of 81 new ACLS Fellows who were selected by their peers from over 1,100 applicants nationwide to receive support for their research and writing.
"The 2019 ACLS Fellows exemplify ACLS's inclusive vision of excellence in the humanities and humanistic social sciences," noted Matthew Goldfeder, director of fellowship programs at ACLS.
"The awardees, who hail from more than 60 colleges and universities, were selected for their potential to make an original and significant contribution to knowledge," he added.
"They are working at diverse types of institutions, on research projects that span antiquity to the present, in contexts around the world, and the array of disciplines and methodologies represented demonstrates the vitality and the incredible breadth of humanistic scholarship today."
Matera will use the award to work on his upcoming book, The African Grounds of Race Relations in Britain.
---
Read more about Marc Matera's work and the ACLS fellowship at UCSC News.