What are the virtues or capacities that Shakespeare took to be essential to social, spiritual, and civic happiness? 
How do Shakespeare's speakers think out loud about values and ends? And how does Shakespeare think through his characters about matters of meaning?
How to Live Like Shakespeare is a new series of eight lunchtime conversations about passages in Shakespeare's plays that explicitly reflect on different aspects of human experience and the human condition. These key passages have been specifically selected for what they reveal about life and living. 
Co-hosted by Sean Keilen, professor of literature at UC Santa Cruz and director of UCSC Shakespeare Workshop, and Julia Lupton, professor of English at UC Irvine and co-director of the New Swan Shakespeare Center, the virtual series will run from April 5 to May 24.
"The title of the series is a gesture to the way that Shakespeare represents human life in his plays and to the idea that his wisdom, in this sense, might be a resource for deciding how to live now," said Keilen. "Note that his wisdom is a resource, not an apology, a jeremiad, a manifesto, or a rule book for any particular doctrine about the good life."
Keilen noted that Shakespeare was a wide reader, steeped in the wisdom literature of ancient Mediterranean cultures and the Bible. 
"The series will explore what he made of that diverse material–how it influenced his perception of human beings as passionate creatures who are endowed with reason and burdened with mortality; and also how it informed his approach to human life as a struggle not only to achieve happiness and self-knowledge, but also to reconcile personal fulfillment with one's responsibilities to other people," said Keilen.
"Shakespeare's questions about these topics are the starting points for discussion," he added. "The series' goal is a common pursuit of wisdom that embraces literature and the humanities as resources for discerning how to live well, no matter who you are or what good or bad fortune comes your way."
The themes addressed in the series will include Imagination, Friendship, Fortitude, Empathy, Justice, Forgiveness, Hope, Courage, and Thinking—covering all of the genres in which Shakespeare wrote: comedy, history, tragedy, and lyric.
"Each of the passages that we have chosen for the series focuses on one of the topics that we will discuss," said Keilen. "For example, on the topic of Thinking, we'll look at a soliloquy from Richard II, in which the deposed and imprisoned king asks, 'Who am I?' As he works through the speech, he realizes what a difficult question it is to answer, because all of the familiar landmarks that gave him a sense of self (crown, queen, army, realm, etc.) have been taken away. Richard is only capable of unsparing self-reflection once he is no longer distracted by his social rank and wealth. So an obvious question that arises from the passage is whether the capacity to think about oneself critically is worth the kind of losses that Richard suffers."
Keilen added that in a different session, on the topic of Forgiveness, they will read and discuss Shakespeare's Sonnet 120. In that lyric, the poet addresses a friend who has done him wrong.
"As he tries to work out how to reconcile with him, he discovers that it is fruitless to talk about having the power to forgive other people, as if the person who has been wronged is in a categorically different position from the person who has done the wrong," said Keilen. "Instead, he seizes on the idea that the basis for forgiving another person is a clear acknowledgement of one's own fallibility and propensity to harm others."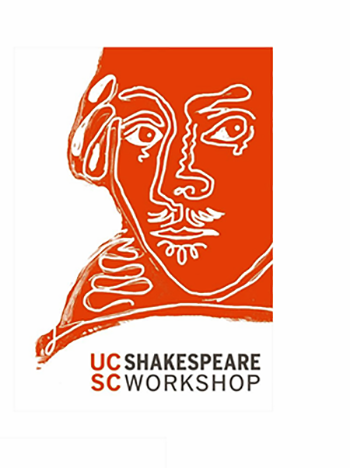 "That is a more radical idea than it may sound, and judging by the way we talk about each other on social media, it is totally out of fashion now," Keilen added. "I hope that in this session, we will use Shakespeare's sonnet as a starting point for a conversation that asks a few questions that speak to the circumstances of our polarized society: What is the nature of forgiveness (Who is in a position to ask or to give forgiveness? Is it a privilege or a duty?); Are certain kinds of harm unforgivable and would forgiving them perpetuate harm's ill effects?; And why do we find it so unappealing to reconcile with the people we have come to see as adversaries rather than friends?"
How to Live Like Shakespeare is sponsored by The Humanities Institute's Shakespeare Workshop and UC Irvine's New Swan Shakespeare Center. Admission is free and open to the public with registration.
---
Original Link: https://news.ucsc.edu/2021/03/live-like-shakespeare.html