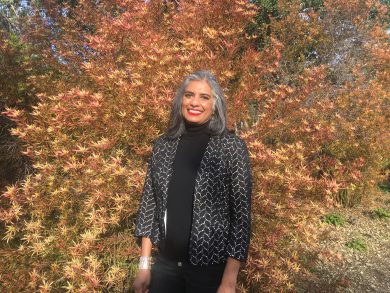 Vilashini Cooppan is Professor of Literature and Critical Race and Ethnic Studies at the University of California at Santa Cruz. Her articles and essays on comparative and world literature, postcolonial studies, memory studies, affect theory, and genre theory have appeared in symploke, Gramma: A Journal of Theory, Comparative Literature Studies, Public Culture, PMLA, Concentric, Qui Parle, and Critical Times, as well as in the edited volumes Loss: The Politics of Mourning, Postcolonial Studies and Beyond, Trauma, Memory, and Narrative in the Contemporary South African Novel, The MLAGuide to Teaching World Literature, the Routledge Companion to World Literature, Approaches to Teaching World Literature, The Cambridge Companion to the Novel, The Handbook of Anglophone World Literature, and The Cambridge Companion to World Literature. She is the author of Worlds Within: National Narratives and Global Connections in Postcolonial Writing (Stanford UP, 2009) and, with Alex Brostoff and Lauren Fournier, is editing Autotheories: Transdisciplinary Experiments in Self-Theorizing.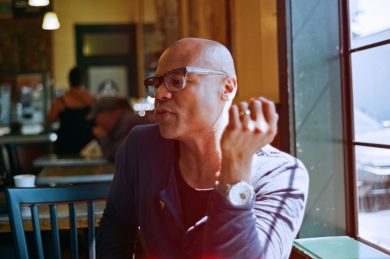 Ronaldo V. Wilson, PhD, is the author of: Narrative of the Life of the Brown Boy and the White Man (University of Pittsburgh Press, 2008), winner of the Cave Canem Prize; Poems of the Black Object (Futurepoem Books, 2009), winner of the Thom Gunn Award for Gay Poetry and the Asian American Literary Award in Poetry; Farther Traveler: Poetry, Prose, Other (Counterpath Press, 2014), finalist for a Thom Gunn Award for Gay Poetry; and Lucy 72 (1913 Press, 2018).  His latest books are Carmelina: Figures (Wendy's Subway, 2021) and Virgil Kills: Stories (Nightboat Books, 2022). Co-founder of the Black Took Collective, Wilson is also an interdisciplinary artist. He has presented his work in multiple venues, including the Atlantic Center for the Arts, The Center for African American Poetry and Poetics, The Emily Harvey Foundation, Georgetown's Lannan Center, Louisiana State University's Digital Media Center Theater, Portland Institute for Contemporary Art, Pulitzer Arts Foundation, The Studio Museum in Harlem, and UC Riverside's Artsblock. The recipient of fellowships from Cave Canem, the Djerassi Resident Artists Program, Fine Arts Work Center in Provincetown, the Ford Foundation, Headlands Center for the Arts, Kundiman, MacDowell, the National Research Council, The Robert Rauschenberg Foundation, and Yaddo, Wilson is Professor of Creative Writing and Literature at the University of California, Santa Cruz, serving on the core faculty of the Creative Critical PhD Program; principal faculty member of CRES (Critical Race and Ethnic Studies); and affiliate faculty member of DANM (Digital Arts and New Media).
---
From V&R—To the Imagination, and Our Play
Dear V [Vilashini], I'd like to begin To the Imagination, and Our Play as a way to catch a longstanding dialogue between us, as fast friends and colleagues, about literature, art, love, theory, race, representation, power, and language, perhaps all of these, wrapped up in vulnerability.  I want to consider this within the realm of creative and critical possibility, and through this exchange, explore, with you, a few measures of its articulations as we gather around a set of images that may propel us. Between us, I am hoping we can trace a scene of what I propose as imagination's encounter within our lives, and to engage some of your suppositions across my recent works—I am taken, here, by your generosity in tending (tender interlocutor) to my writing, art, and performance.
Dear R [Ronaldo], our dialogue emerges from recent explorations with my graduate seminar on Autotheory, a creative-critical hybrid genre that merges first-person narrative and critical theory, turning at once into the self, out to the other, and addressing itself to a community. When you came to visit my class, I assigned your work alongside Roland Barthes's 1974 essay, "To The Seminar." I was moved by how this French theorist of love and language conjured the seminar as a space of collective co-creation. For Barthes there are two vectors of knowledge, two ways of being in, and with, knowledge.  On the one hand, a "first (classical, institutional) chain [in which] knowledge is constituted, increased, assumes the form of specialty, i.e. of merchandise, while the subjects persist, each in the place of his origin, of his capacity of his labor." Knowledge in the form of expertise, mastery, property; knowledge securing each individual in him/her/their self; knowledge constituted as a sequence or chain of transmission, teacher to student, artist to viewer, reader to writer.  But there's another way it works, as you and I and Barthes believe, a way knowledge bursts forth, takes flight, disperses itself through space like a ball in the air before it is caught. That's what I think Barthes is saying when he identifies another chain of knowledge.  Here "the object (the theme, the question), being indirect or insignificant or abandoned, in any case severed from knowledge, is the stake of no pursuit, of no market: non-functional, perverse, it is never anything but tossed out, thrown overboard, lost; during its gradual dispersion, the subjects make desires circulate (in the same way, in round games, the object is to pass the ring, but the goal is to touch each other's hands.)"  When you sat with us in class, some around the seminar table, others via Zoom, I said to the group, let's play the game, let's each toss Ronaldo an idea, a question, an image sparked by reading his work, let's let our discussion start in the round, let's touch each other's thoughts.
V, in the round game your students played beautifully, discussing my work in conversation both with Barthes and with two or my former teachers, and constant interlocutors, Wayne Koestenbaum and Eve Kosofsky Sedgwick.  These are from my notes, balls lobbed in the air as linked circles, rings connected by lines, our language caught and held.
You know me, V! And as you know, Autotheory is perhaps not a term I hang my hooks on, as it were, but as it turns out, my work can clearly operate under its sign, perhaps just as easily as it does under poetry, fiction, interdisciplinarity, fine art, and performance.  What I hear when I engage with Autotheory is perhaps akin to its gradual dispersion. I did and do work closely with Wayne and studied with Eve, yet the person who life-guided my explorations with the self in the theory and, of course, the art in continual formation, was the poet, critic, and artist Meena Alexander. Meena was my dissertation advisor and long-time mentor, who throughout my work with her made sure, from the start, that I was always working in both poetry and theory as I formed my creative and critical practice, to make sure "all the parts were working," something she would say as we often walked and talked, and stopped to take notice of what was happening, here or there.
So, what I do know about the imagination is that, like any form or practice, it can be or, perhaps, needs to be rendered in motion. Here is a recent work that comes to mind, one of a sequence of drawings I made in the summer of 2021.
V, what do you think?  What I suggest we get at here as a kind of provocation is what or how the imagination is unmoored in the act of making, which is the work, of reading, of making, or rendering outside of the space of the thing to be explored, and I love how you beautifully settled us (you and me and the class and the time we have here to exchange with others) through Barthes's supposition in that which is never anything but tossed out, thrown overboard, lost; during its gradual dispersion, the subjects make desires circulate.
In our conversation, V, in your class, you challenged us to explore, and to resist the notion of theory as commodity, as product, prompting us to enact what happens between these exchanges, to engage in filling the room with observations that link, circulate, and touch between us. My notes on graph paper were one activity in the heart of this invitation, and the drawings demonstrate, perhaps, a prefiguration of what you asked of us, all in all, prompting the imagination, and for me, the image.
Dear R, your circles teach me. Circles one after the other, their round edges bursting out of the straight lines of the chain of interpretation, the sequence of study, the linearity of (some kinds of) theory.  The circles are balls gathered back together, like the ball after ball after ball that your father taught you to hit with such precise force in tennis.  The circles are the shadow of a game and a gift, your father's line and your own, lines hit, written, spoken, drawn. Those circles, Sum of No Part, are addition and unbelonging, being with/being together and then also being without.  Those circles were/are a love letter – all language is a love letter, says Barthes. We address both others and ourselves in language, we send messages without knowing if they arrive. But we send the messages, we lob the balls, we touch our hands, we feel our love. You loved your father, your advisor Meena, your teachers Eve and Wayne. I love you, too. And those loves are there, in our conversations about what we do and how we do it, about how we imagine life (and death) into our writing and making, our teaching and being, our movements in seminar rooms and beyond them.
Dear V, you lead me, in our dialogue, a deep and living practice led by love.  You, in fact, are an enabler of love, of theory, of what Meena often called self-fashioning.  In our dialogue, we make the connection between the autotheoretical and the autodidactic, in that much of my visual art practice, dance, and performance is "self-taught."  In the seminar, one of your students reminds us of muscle memory.   Another, of profundity.  What I realize is that these are, indeed, all connected subjects making desire circulate, revealing what's lost, and dispersing what's found in activities in whatever forms the practice of a rendering.  Here's an example of two recent works.
V, I wonder, do you see any connections in your thinking here, and/or its relationship between this work and perhaps what you imagine between the automatic and the auto-theoretical and/or perhaps the space between weeping and cheering, something your raised in class in our seminar exchange?  Is this all in the walk between these streets? Ours?
Dear R, you walk mean streets. Their meaning makes you and your work. The grief and the rage and the loss, alongside the burning fire, the tender frenzy, of the work that you imagine into being.  What you bring with you is also what you birth.  I see it in those still images from Carmelina: Figures. Your body beneath those bright feathers and its echo and antecedent, a feather-light, feather-bright frail figure. The painting, I know, is your mother, captured in a photograph you imagined into something else. It's that dance between past and present, what's gone and what persists, what is too much and what is always not enough, that I hear and sense in your work.  It's why, as I told the seminar (that space we played in together), I want to weep and cheer when I encounter your work.  I have to hold contradictions, I have to move between states, I have to allow myself some dispersion to be able to follow the lines you write and draw and sing and dance.
Dear V, since we are talking about starting points, and simultaneously winding into this open exchange on imagination, I wonder if we can hold this exchange/hold one another's thinking in relation to a moment from Eve's A Dialogue on Love, which we read together in seminar.  As she wrote the introduction to "her first queer book," Eve recalls, "…I thought maybe I ought to explain what my own sexuality was. But sitting down to it, all I could think to say was, It's at all the far extremes. All the contradictory extremes." (Critical Inquiry, 625). "Contradictory extremes" to me reads well into your gloss of Autotheory that you begin with, a ring itself, a ball, a measure of gesture, resonating in the poetic line of your invitation for us to think, to live, to create in the seminar.  And to it.  You say, and I love:
…a creative-critical hybrid genre that merges first-person narrative and critical theory, turning at once into the self, out to the other, and addressing itself to a community.
I drove to Sacramento to see my mother, but before I left Santa Cruz, I sent you parts of this draft.  You are with your beautiful mom and dad, and find the time to play, and for this I love you, even more.  And even though my dad is no longer here on this earth, and how my mom says "…It's heartbreaking," but that at night, he comes, speaks to her, and says, "Yes, you can do that."
Here's another drawing from the series I made in 2020, of my dad and mom, in embrace. I shared their holding one another with your brilliant and sweet class, now, always a part of this circle too, hands reaching out to the imagination, our play—My mother laughing at The World's Funniest Animals!  I'm here, and we all are too, holding one another.
---
Banner image: Ronaldo V. Wilson. Sum of the Shapes and Visions and Instincts to go ON. 2020. Ink, water-soluble pastels, watercolor, glue, and tape on mixed media paper, 24 in x 36 in.
"From V&R—To the Imagination, and Our Play" is part of The Humanities Institute's 2022 Imagination Series. This series features contributions from a range of faculty and emeriti in the Humanities community at UC Santa Cruz – each of whom highlight connections between imagination and their work or consider the role of imagination in fashioning new worlds. Throughout Spring quarter, be sure to look for these amazing essays in our weekly newsletter!