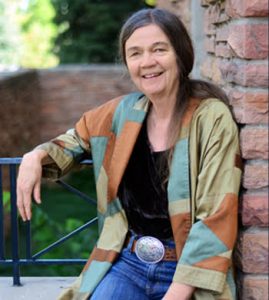 The National Endowment for the Humanities(NEH) announced today that UC Santa Cruz alumna Patricia Limerick is one of three prominent and accomplished individuals who will join the Endowment's advisory board.
The board, called the National Council on the Humanities, consists of 26 distinguished citizens who meet three times a year in Washington, DC to make recommendations on grant applications and advise the Chairman.
The three new Council members were nominated by President Barack Obama in the spring of 2015 and confirmed by the U.S. Senate in November 2015. The new members can begin serving as soon as they are sworn in at the first opportunity, the Council's spring meeting in March.
Limerick received her B.A. from UC Santa Cruz (Cowell '72, American studies), and her Ph.D. from Yale University.
"I am eager to do everything I can to cheer for the under-utilized power of the humanities to benefit the nation and the world," said Limerick. "This is a cause I have believed in since the bookcases of my hometown public library provided my habitat of preference."