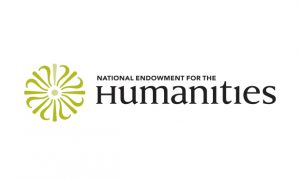 UC Santa Cruz has been awarded four grants from the National Endowment for the Humanities (NEH).
The campus received three awards of $50,400 to support faculty research, as well as a $119,417 grant from the NEH's Seminars for School Teachers program to support the Dickens Project at UC Santa Cruz.
Literature professor Kirsten Gruesz earned a grant for her project "Language, Identity, and American Memory in Cotton Mather's La fe del christiano (1699)."
Film and digital media associate professor Peter Limbrick was awarded a grant for his project, "Moroccan Director Moumen Smihi (b.1945): Arab Modernities and Cinema."
Assistant professor of philosophy Samantha Matherne received her grant from the NEH's Fellowships for University Teachers program. Titled "The Philosophy of Ernst Cassirer (1874-1945)."
The Dickens Project additionally was awarded a grant to host a four-week seminar for school teachers next summer on campus from July 3-29. Titled "Dickens: Hard Times and A Tale of Two Cities," this project will be managed by emeritus literature professor John Jordan, director of the Dickens Project.