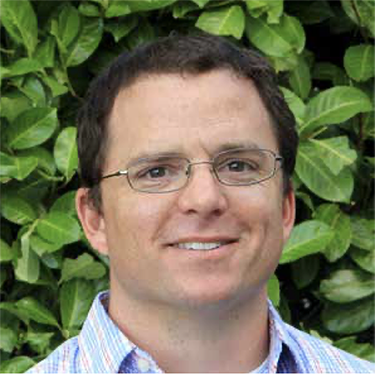 UC Santa Cruz associate history professor Gregory O'Malley has received a Public Scholars Grant from the National Endowment for the Humanities to write a biography of David George, who was born a slave in 1743 and whose pursuit of freedom intersects with major events of the Revolutionary Era in American history.
The $60,000 grant is one of 25 new Public Scholar awards to support popular nonfiction books in the humanities that are part of a larger slate of 238 grants just announced by the NEH.
"These challenging times underscore how important the humanities are to making American culture and world history relatable across generations," noted NEH Chairman Jon Parrish Peede. "NEH is proud to award hundreds of grants to keep our nation's scholars, students, teachers, and citizens moving forward in pursuit of new knowledge and understanding."
O'Malley said that the book,The Escapes of David George: An Odyssey of Slavery and Freedom in the Revolutionary Era, will explore vital questions about the place of slavery in early America, the lines of inclusion and exclusion that marked the American Revolution, and the scale of oppression that people of African descent endured and resisted in both slavery and freedom.
Offering a window into early American society, the story of David George will provide a counterpoint to the multitude of biographies on early America's white political leaders. Instead of the typical narratives about political freedom from Great Britain and monarchy, George's life presents a parallel quest for freedom from American slavery and racism.
O'Malley is the author of Final Passages: The Intercolonial Slave Trade of British America, 1619-1807, a 2015 book that has won multiple awards for helping to redraw the map of the forced African migration during the slave trade era.
He explained why he decided to take on this new project.
"In my prior research on the slave trade, one thing I found endlessly troubling was the impersonal nature of the surviving sources," said O'Malley. "I could find lots of information about slave trading ventures in port records, merchants' correspondence, and government reports, but virtually no sources survive from enslaved people themselves. The whole time I wrote, I was haunted by my limited ability to access the perspectives of the people most affected by the history I was studying.
"For a second project, I was eager to find a way to study slavery in early American from a more personal perspective. David George's story offers that. We have quite a few surviving narratives from enslaved people in later time periods—the decades leading up to the Civil War—but very few from the colonial or revolutionary eras. David George's oral account of his life, transcribed by Baptist ministers, is brief, but it's so rare that I think it's crucial to research every detail to try to piece together a fuller picture of his story."
The National Endowment for the Humanities (NEH) is an independent federal agency created in 1965. One of the largest funders of humanities programs in the United States, it supports research and learning in history, literature, philosophy, and other areas of the humanities by funding selected, peer-reviewed proposals from around the nation.
---
Original Link: https://news.ucsc.edu/2020/08/omalley-slavery-neh.html