On March 1, 2023, The Humanities Institute presented the 2023 Night at the Museum, featuring the California premiere of Resettlement: Chicago Story, a new short fictional film and educational website, which explores how people of Japanese ancestry remade their lives in the Midwest after their wrongful incarceration during World War II.
The event took place a the Santa Cruz Museum of Art and History and was co-sponsored by the Watsonville-Santa Cruz Japanese American Citizens League and served as this year's Day of Remembrance. The evening commenced with a special performance by the Watsonville Taiko Group, was followed by a screening of the film, a preview of the larger web experience, and a Q&A discussion with some of the project's core creators. Marcia Hashimoto attended and spoke of the enduring legacy of her late and much beloved husband, Mas Hashimoto. The event's panel featured key members of the project, including the film's director and executive producer, website creators, and UC Santa Cruz's Dean of Humanities, Jasmine Alinder, who led the research team.
---
Watch the video of the event here.
---
Event photos by Crystal Birns:
If you have trouble viewing above images, you may view this album directly on Flickr.
---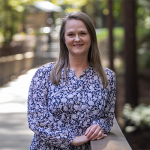 Jasmine Alinder is the Dean of Humanities at UC Santa Cruz and a historian of photography, race, and civil rights. Beyond her published work and university service, Dr. Alinder has supported and worked on numerous public history projects, including Full Spectrum Feature's The Orange Story, which is the prequel for Resettlement: Chicago Story. In the creation of Resettlement: Chicago Story, Dr. Alinder acted as the project's lead academic advisor.
---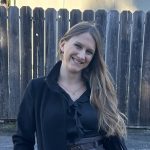 Clara Bergamini is a PhD candidate at UC Santa Cruz who specializes in the social, political, and environmental history of disaster in modern Japan and East Asia. She worked as one of Resettlement: Chicago Story's historians and researchers.
---
Patrick Hall is a PhD candidate at the University of Wisconsin-Milwaukee and is currently working as a highschool teacher in Kentucky where he teaches U.S. history and social studies. He worked both as a historian and researcher for the Resettlement: Chicago Story project and as an advisor for integrating the project into K-12 curriculum.
---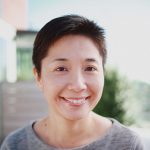 Reina Higashitani is a first generation immigrant filmmaker based in NY/LA. She is the film writer and director for Resettlement: Chicago Story and works as an Assistant Professor at the New American Film School at Arizona State University.
---
Jason Matsumoto is a fourth-generation Japanese American producer and musician from Chicago. He is the executive producer for Resettlement: Chicago Story and works as the executive producer of film and the Co-Executive Director at Full Spectrum Features.
---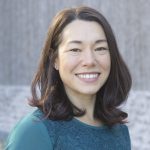 Ashley Cheyemi McNeil is a public humanities scholar who is currently acting as the Director of Education and Research at Full Spectrum Features, a role that she came into after joining the team as an ACLS Leading Edge Fellow. Dr. McNeil is the project manager for Resettlement: Chicago Story.
---
Katherine Nagasawa is a multimedia journalist who specializes in participatory, place-based storytelling. Before becoming the web producer for Resettlement: Chicago Story, she produced a number of interactive web experiences about Chicago Japanese American history, including Uprooted and Reckoning.
---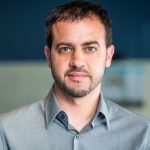 RJ Ramey is the web designer behind Resettlement: Chicago Story and is the founder & Creative Director of Auut Studio (findauut.com). Based in San Francisco, he started the company in 2015 to design more compelling materials for high school history teachers and museum audiences. He is known for breaking some of the rules and stale expectations for digital humanities and now teams up with other scholars to do the same. As a public historian, RJ takes an intersectional approach and centers on stories of people of color.
---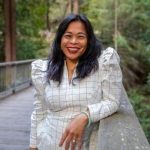 Celine Parreñas Shimizu is the Dean of the Division of Arts at the University of California, Santa Cruz. She is a film scholar and filmmaker whose most recent work includes her book The Proximity of Other Skins (2020) and the film 80 Years Later: On Japanese American Racial Inheritance (2022). She previously worked at San Francisco State University as a professor and Director of the School of Cinema and at UC Santa Barbara as chair of the Senior Women's Council and as a professor teaching in Asian American, Feminist, and Film and Media Studies..