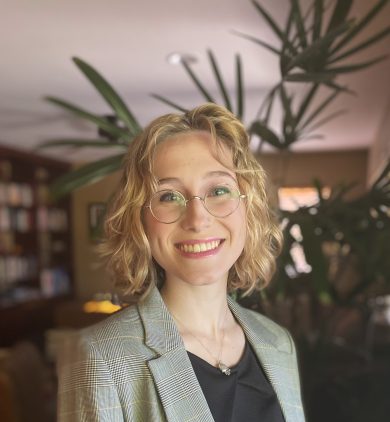 Maya Gonzalez is an Intensive History and Jewish Studies double major at UC Santa Cruz. Her current project explores some of the earliest cinematic representations of the Holocaust, focusing on Hollywood films produced during the 1940's. In May, we spoke with Gonzalez to learn more about her work and research interests. This year, she was selected as a THI Undergraduate Research Fellow. In our conversation with Gonzalez, we covered the scope of her project, what inspired her to pursue it, and the importance of finding space for ourselves while working on difficult issues.
---
Your project, "Remember Us: Holocaust Representations in European-Jewish Émigré Film, 1942-1945," sounds really interesting. To start us off, would you mind just telling us some more about it? What would you like readers to know about the films and filmmakers you study?
"Remember Us" is a historical study on the first representations of the Holocaust in Hollywood during the 1940s, over thirty years before American audiences became familiar with the Holocaust as a concept and a unique historical event. I chose three films (and a stage show) for this project, all of which were written and directed by European and Jewish émigrés between 1942 and 1944. At the beginning of the war, Hollywood promised to provide an "essential wartime education" for the American public, but the Jewish movie "moguls" and their Catholic censorship board stifled on-screen attempts to spread the word about Hitler's destruction of European Jews.
This is a really interesting and important topic. What drew your interest to it?
Since taking HIS 75, "Film and the Holocaust," with Professor Bruce Thompson my freshman year, I've been incredibly interested in the intersection of memory and genocide. Movies like Schindler's List are today's entry point for most Americans into the Holocaust, and thus, into Jewish history. More so than any other form of media, films have shaped what we understand as "the Holocaust," so I was interested in learning about the origins of this memory: who created the first representations of the Holocaust? Why?
You are a fourth-year undergraduate—what have been the highlights of your time at UC Santa Cruz? Have you enjoyed your learning experiences in the Humanities Division?
The highlights of my time have all been in the Humanities. I particularly enjoyed Professor Edward Kehler's Modern German History course, which inspired me to travel abroad to Berlin my third year — definitely another highlight. I also look back on my senior seminar on Jewish exile and diaspora with Professor Alma Heckman as a highlight of my UCSC experience, even though it was virtual. The opportunity to discuss histories I was passionate about in a small group really increased my confidence as a student.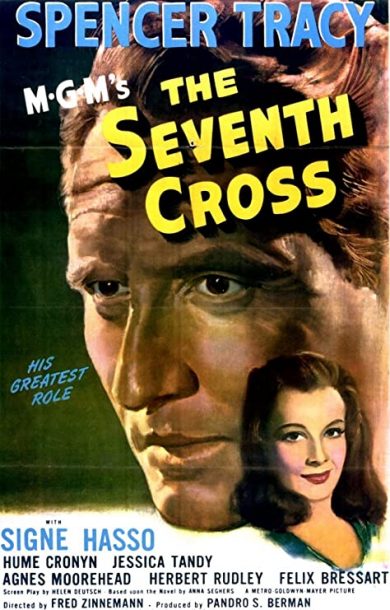 How has the intellectual environment of UC Santa Cruz shaped your time here as an undergraduate?
The intellectual environment has taught me how to make my passion into a profession. While my classes have often been rigorous, they've sharpened my critical thinking skills and reignited my love for reading. I'm grateful for Professors Nathaniel Deutsch, Alma Heckman, and Bruce Thompson from the Jewish Studies department, who pointed me toward new opportunities, including an internship at the Diarna-Beiteinu Digital Geo-Museum and a fellowship teaching patterns of genocide to Bay Area high schoolers, furthering my career goals and helping me understand what possibilities are out there after undergrad.
Like the last, this has been a very strange academic year in terms of managing the continuing fallout from the COVID-19 pandemic. How are you coping in this current moment, both in terms of your academic life and daily life? What do you do to try to stay focused and on target?
I'm very privileged to have spent the pandemic at home in San Diego with my family, who supported my research journey every step of the way. While I miss studying in McHenry and walking through the Redwoods to destress, I find that it's easier to stay organized and focused without the usual distractions of campus. While I love working in the Holocaust world, it's taught me the importance of setting boundaries to avoid burn-out. These days, I destress by roller skating, baking, and reading novels.
---
To visit Maya's project website, click here: https://arcg.is/1fXa4P0.