Events

Elizabeth McKenzie, The Dog of the North
March 14 @ 7:00 pm

-

8:30 pm

| Bookshop Santa Cruz
Share
FREE IN-PERSON EVENT: Acclaimed local writer Elizabeth McKenzie will be in conversation with Karen Joy Fowler about McKenzie's highly-anticipated new novel, The Dog of the North. This event is cosponsored by Catamaran Literary Reader and The Humanities Institute at UC Santa Cruz.
"Even funnier, even more romantic than McKenzie's wonderful last, The Portable Veblen, this is a screwball comedy worthy of a Preston Sturgis screenplay. You will be surprised, delighted, and grateful to be aboard The Dog of the North with the admirable Penny Rush as she faces every challenge her wild and crazy family can throw at her. A book that lifts the spirits." —Karen Joy Fowler, author of Booth
Penny Rush has problems. Her marriage is over; she's quit her job. Her mother and stepfather went missing in the Australian outback five years ago; her mentally unbalanced father provokes her; her grandmother Dr. Pincer keeps experiments in the refrigerator and something worse in the woodshed. But Penny is a virtuoso at what's possible when all else fails.
Elizabeth McKenzie, beloved novelist of California and its idiosyncrasies, follows Penny on her quest for a fresh start. There will be a road trip in the Dog of the North, an old van with gingham curtains, a piñata, and stiff brakes. There will be injury and peril. There will be a dog named Kweecoats and two brothers who may share a toupee. There will be questions: Why is a detective investigating her grandmother, and what is "the scintillator"? And can Penny recognize a good thing when it finally comes her way?
This slyly humorous, thoroughly winsome novel finds the purpose in life's curveballs, insisting that even when we are painfully warped by those we love most, we can be brought closer to our truest selves.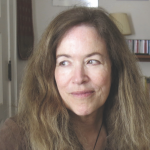 Elizabeth McKenzie is the author of the novel The Portable Veblen, which was longlisted for the National Book Award and shortlisted for the Baileys Women's Prize; a collection, Stop That Girl, shortlisted for The Story Prize; and the novel MacGregor Tells the World, a Chicago Tribune, San Francisco Chronicle, Library Journal Best Book of the Year. Her work has appeared in The New Yorker, The Atlantic, The Best American Nonrequired Reading, and was recorded for NPR's Selected Shorts.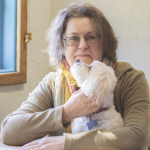 Karen Joy Fowler is the New York Times bestselling author of six novels and three short story collections. Her 2004 novel, The Jane Austen Book Club, spent thirteen weeks on the New York Times bestsellers list and was a New York Times Notable Book. Fowler's previous novel, Sister Noon, was a finalist for the 2001 PEN/Faulkner Award for fiction. Her debut novel, Sarah Canary, won the Commonwealth medal for best first novel by a Californian, was listed for the Irish Times International Fiction Prize as well as the Bay Area Book Reviewers Prize, and was a New York Times Notable Book. Fowler's short story collection Black Glass won the World Fantasy Award in 1999, and her collection What I Didn't See won the World Fantasy Award in 2011. Her most recent novel We Are All Completely Beside Ourselves won the 2014 PEN/Faulkner Award for fiction and was short-listed for the 2014 Man Booker Prize. Her new novel Booth published in March 2022. She is the co-founder of the Otherwise Award and the current president of the Clarion Foundation (also known as Clarion San Diego). Fowler and her husband, who have two grown children and seven grandchildren, live in Santa Cruz, California. Fowler also supports a chimp named Caesar who lives at the Tacugama Chimpanzee Sanctuary in Sierra Leone.