Events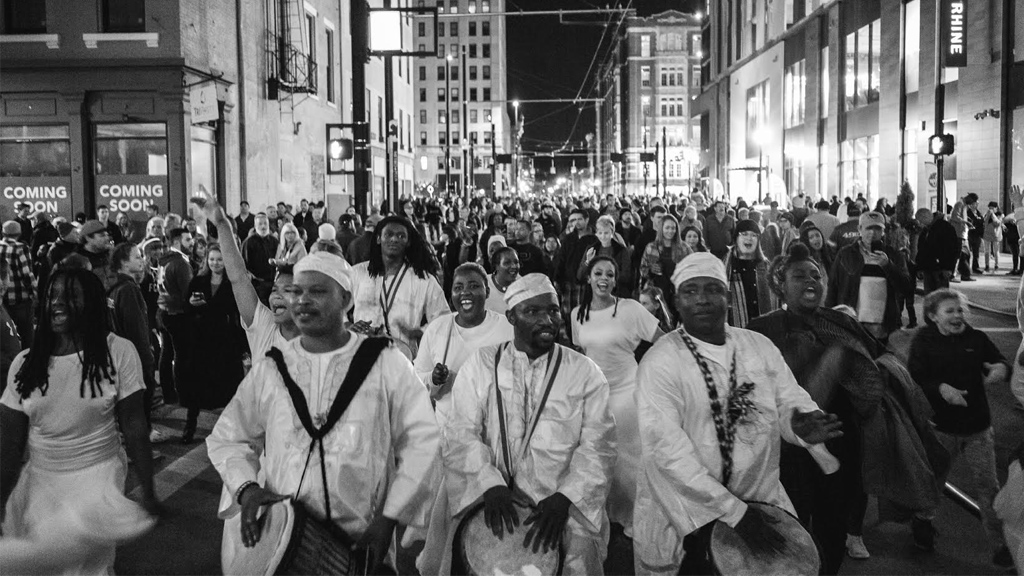 Aimee Meredith Cox — Cosmic Cartographies // BodyStorming
April 28, 2021 @ 12:15 pm

-

1:30 pm

| Virtual Event
Share
This talk/participatory workshop will draw from the methods and theoretical orientation of two of Cox's current projects. The first, Cosmic Cartographies, explores how people define and actualize strategies for Black liberation and is inspired by the ways in which a group of multigeneration Black women activists articulate their physical and psychic relationship to space in Cincinnati. The second, BodyStorm, tracks the social choreography, mobilities, gestures, ways of experiencing the body, and what we might even call dance techniques that are emerging in this time of intensified uncertainty and precarity, as a response to the present and, potentially, as a way of practicing for the future. Cox's presentation and audience engagement will employ the embodied knowledge and relational techniques developed within and across both projects to explore our own capacities to access new ways of feeling, comprehending, and being in the world.

This colloquium is co-sponsored by the Anthropology Department and the Critical Race and Ethnic Studies (CRES) program. 
RSVP by 11 AM on Wednesday, April 28th; you will receive the Zoom link and password at 11:30 AM the day of the colloquium.
Aimee Meredith Cox is an anthropologist, writer, movement artist, and critical ethnographer. She is currently an Associate Professor in the Anthropology and African American Studies departments at Yale University. Aimee's first monograph, Shapeshifters: Black Girls and the Choreography of Citizenship (Duke 2015), won the 2017 book award from the Society for the Anthropology of North America and a 2016 Victor Turner Book Prize in Ethnographic Writing. She is the editor of the volume Gender: Space (MacMillan, 2018). Aimee is also a dancer and choreographer. She performed and toured internationally with Ailey II and the Dance Theatre of Harlem and has choreographed performances as interventions in public and private space in Newark, Philadelphia, and Brooklyn. Aimee is currently working on two book projects based on ethnographic research among Black communities in Cincinnati, Ohio; Jackson, Mississippi; Clarksburg, West Virginia; and Bedford-Stuyvesant Brooklyn. This overall project is called "Living Past Slow Death."
The Center for Cultural Studies hosts a weekly Wednesday colloquium featuring work by faculty and visitors. We gather online at 12:10 PM, with presentations beginning at 12:15 PM.
Staff assistance is provided by The Humanities Institute.
*2020-2021 colloquia will be held virtually until further notice. Attendees are encouraged to bring their own coffee, tea, and cookies to the session.