Events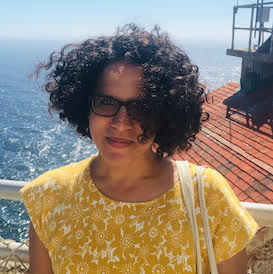 Althea Wasow – Policing Blackness and Black Bodies in Bert Williams's "A Natural Born Gambler" (1916)
February 16 @ 12:00 pm

-

1:30 pm
| Virtual Event
This talk explores A Natural Born Gambler (1916), a predominantly black-cast production featuring Caribbean American blackface superstar Bert Williams. By paying particular attention to film form and archival evidence, Wasow reclaims the importance of Williams's first Biograph comedy for moving image media projects that reflect on the production of racial difference and anti-blackness, and that critique the policing and incarceration of black men in the US. Wasow argues that through its attention to modes of policing and strategies of avoiding detection, A Natural Born Gambler simultaneously interrogates the discursive production of black masculinity and the limits of black performativity.

Althea Wasow is a President's Postdoctoral Fellow at the Institute of the Arts and Sciences at UCSC. Her current book project tentatively titled, Moving Images/Modern Policing: Silent Cinema and Its Afterlives, analyzes the ways in which the emerging institutions of modern policing and motion pictures corroborated and subverted each other's projects in the late nineteenth and early twentieth centuries.
The Center for Cultural Studies hosts a weekly Wednesday colloquium featuring work by faculty and visitors. We gather at 12:00 PM, with presentations beginning at 12:15 PM.
To attend remotely via zoom, please RSVP in advance, and you will receive a zoom link on the morning of the colloquium. In most cases, speakers will appear remotely so that they will not have to present wearing a mask. To RSVP for the full Winter colloquium series, please use this form. If you have any questions about the colloquium, please contact Piper Milton (cult@ucsc.edu).
Please note: this event will be fully remote, with no in-person attendance.
Staff assistance is provided by The Humanities Institute.
---